alb
The new Albino Leather comes from New Zealand farmed deer and is tanned metalfree in a tannery in the Tosca-na. We have managed to avoid chrome tanning and still achieve the softness of our former elk leather. We have designed a small collection of simple "seamless" models for this leather. Albino can be also used for all other elk models.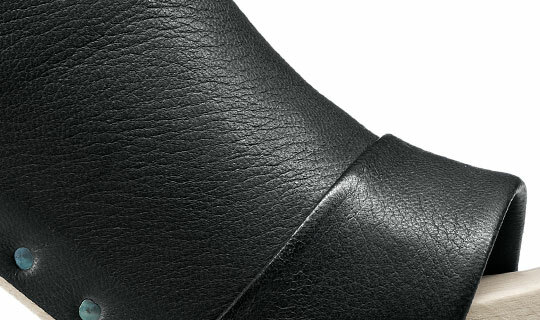 Colours for alb
black

khaki

navy

notte

smog

cuoio

red

perla

white

azur

pulpo
Care Instruction alb
Albino leather is a particularly fine soft leather with a high wearing comfort. Before using the shoes for the first time, they should be impregnated and this should be done from time to time. Light colours should be treated more carefully, as they can discolour when treated with waterproofing spray and other shoe care products. Therefore, the care product should be tried out on an inconspicuous area beforehand. If you want to care for the shoes additionally, we recommend a shoe balm such as Collonil protect.
Dirt can be removed carefully with a soft cloth. If necessary, the cloth should only be dampened minimally so that no water stains occur.
As our albino leather is a vegetable tanned leather, lighter colours may darken. This is a natural process and represents the naturalness of the product.
As with any pair of shoes, do not wear your shoes every day if possible, but only every two to three days. This allows your shoes to dry sufficiently from the inside in between.