waw
Vegetable-tanned calf leather that is dyed through and treated with wax finish. Light pull-up effect. Tumbled for softness. Colour and texture may vary as a result of the tumbling process. The bi-leather colours have been dyed twice and thus display a different colour edge. The colour will get darker with wear and exposure to sunlight. The dye can stain your feet. Gets softer with use and may stretch.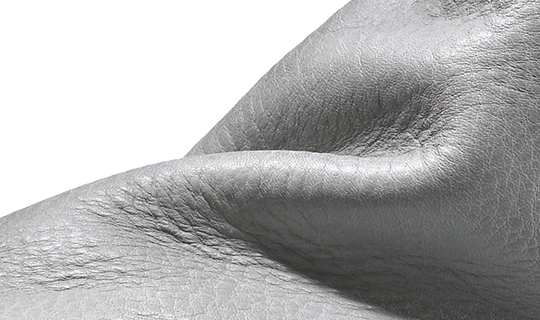 Colours for waw
black

shark

espresso

brown

cuoio

vero

cotto

siena

brandy

brown-bi

grey

grey-bi

smog

pale

granit

cloud

beton

wine

orange

red

red-bi

berry

lila

plum

notte

mauve-bi

flesh

rosa

rose

camel

taube

stellar

stone-bi

blue

petrol

forest

khaki

anis

olive

sulphur

yellow

perla

white

rubin

off

green

kobalt

aubergine

pulpo

azur

lime

scarab

soil

cement
Care Instruction waw
Vegetable-tanned leathers are extremely sensitive to humidity. Therefore, wipe dirt off gently using a soft cloth. Moisture - both from inside or outside - can leave marks and result in colour changes. Liquids like oil and even dirt also can leave irreversible stains on the leather.
Do not overdo the use of shoe care products, as this can block the leather pores and result in colour changes. For the occasional care of all plain leathers we recommend, for example, "Collonil Waterstop Colours". Small scratches can be treated with matching shoe polish.
If you notice a thin white layer on the leather, this is no cause for concern. It is only surplus wax that can be easily removed. This process is even easier if you heat up the shoes carefully for a moment using a hair dryer.