srk
Vegetable-tanned goatskin with processed, "shrunken" surface and shiny finish. Sensitive to scratches and other surface damage.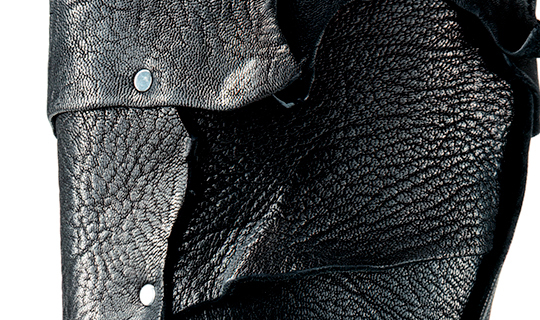 Colours for srk
black
Care Instruction srk
Wipe dirt off gently using a soft cloth. On light colours the use of waterproofing spray and shoe care products can result in colour changes. Dark colours can be maintained with a gentle shoe polish and a soft cloth.
Moisture - both from inside or outside - can leave marks and result in colour changes. Liquids like oil and even dirt can also leave irreversible stains on the leather.