Follow the development of our t-Project, which stands for radical solutions towards true sustainability without compromise. The interchangeability of discarded parts in our shoes has been an important aspect of our design concept from the very beginning. At t-project we are continuously working on improvements with new materials to create circular design solutions. Over the years, we have consistently collected used and B-quality soles, as well as leather scraps, which now form the basis for our latest developments.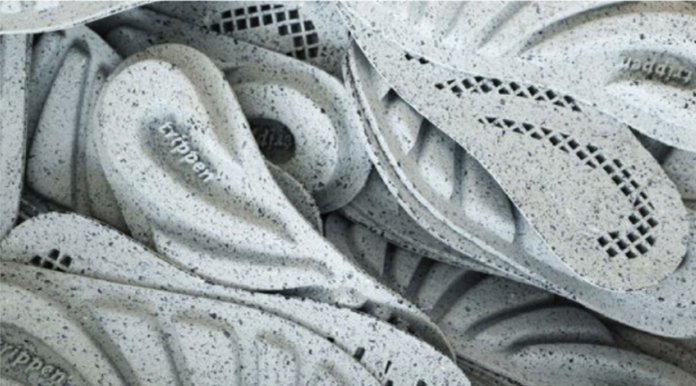 Our latest sole development goes a step further towards our vision of a circular shoe. For this, we use a rubber compound developed by the University of Chemnitz, which consists of 60% shredded expired soles and 40% new natural rubber. The soles made from this compound can then be recycled again to construct the next batch of soles.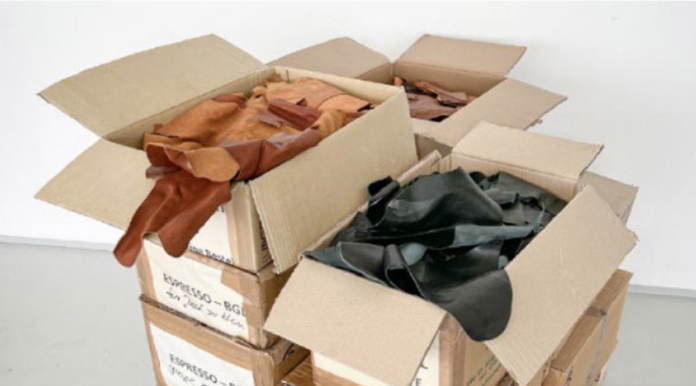 In our bag production, larger leftover pieces of leather accumulate, which we constantly collect. From this we were able to produce small-sized shoe uppers and thus introduce another element of recycling into our production cycle.
- Upper made from leather scraps
- Sole made of 50% shredded expired soles, 25% new natural rubber and 25% new synthetic rubber
- Upper made from leather scraps
- Sole made of 50% shredded expired soles, 25% new natural rubber and 25% new synthetic rubber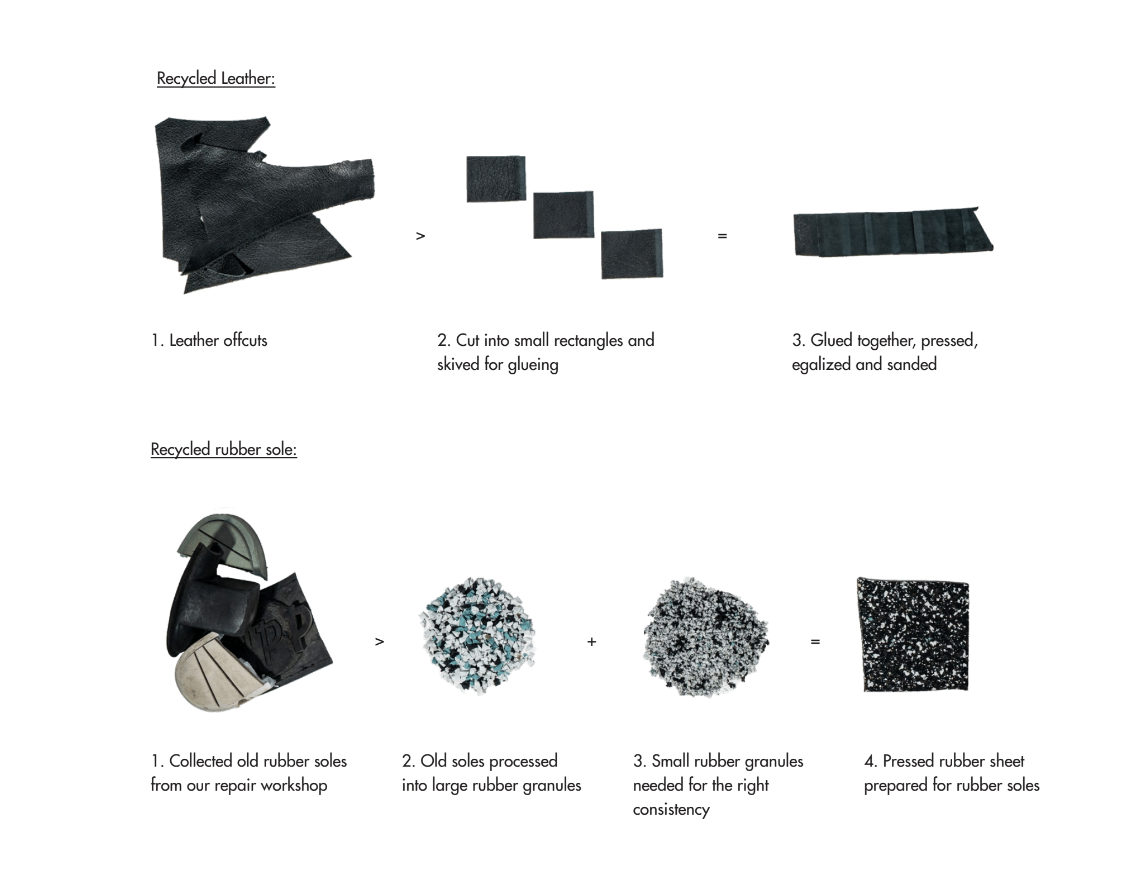 ---




We have added two new styles with a heel strap and Velcro closure to our recycled mules from last summer.
This season we are using the leather scraps from our bag leather here as well. 'Aura' has the square shape of 'Karma' and 'Ambience' the round shape of 'Kismet'.
- Upper made from leather scraps, sole made from 85% recycled old soles and 15% PUR.
Vegan, biodegradable and plastic-free design, designed by the next Trippen generation. Most new materials on the market contain a certain amount of synthetic components and are neither as beautiful nor as robust as leather. While researching already existing functional materials, we came across Belgian mail bags made of sturdy linen from the 60s, which we complemented with an inner lining made of soft cotton. The inner footbed made of natural cork completes the innovative sole, for which we developed a construction made of natural rubber. All the necessary support functions are taken over by the three sewn layers of the sole, therefore making further reinforcing materials such as glue unnecessary.
Only for the yarns do we need the strength of polyester, making the shoes 98% biodegradable.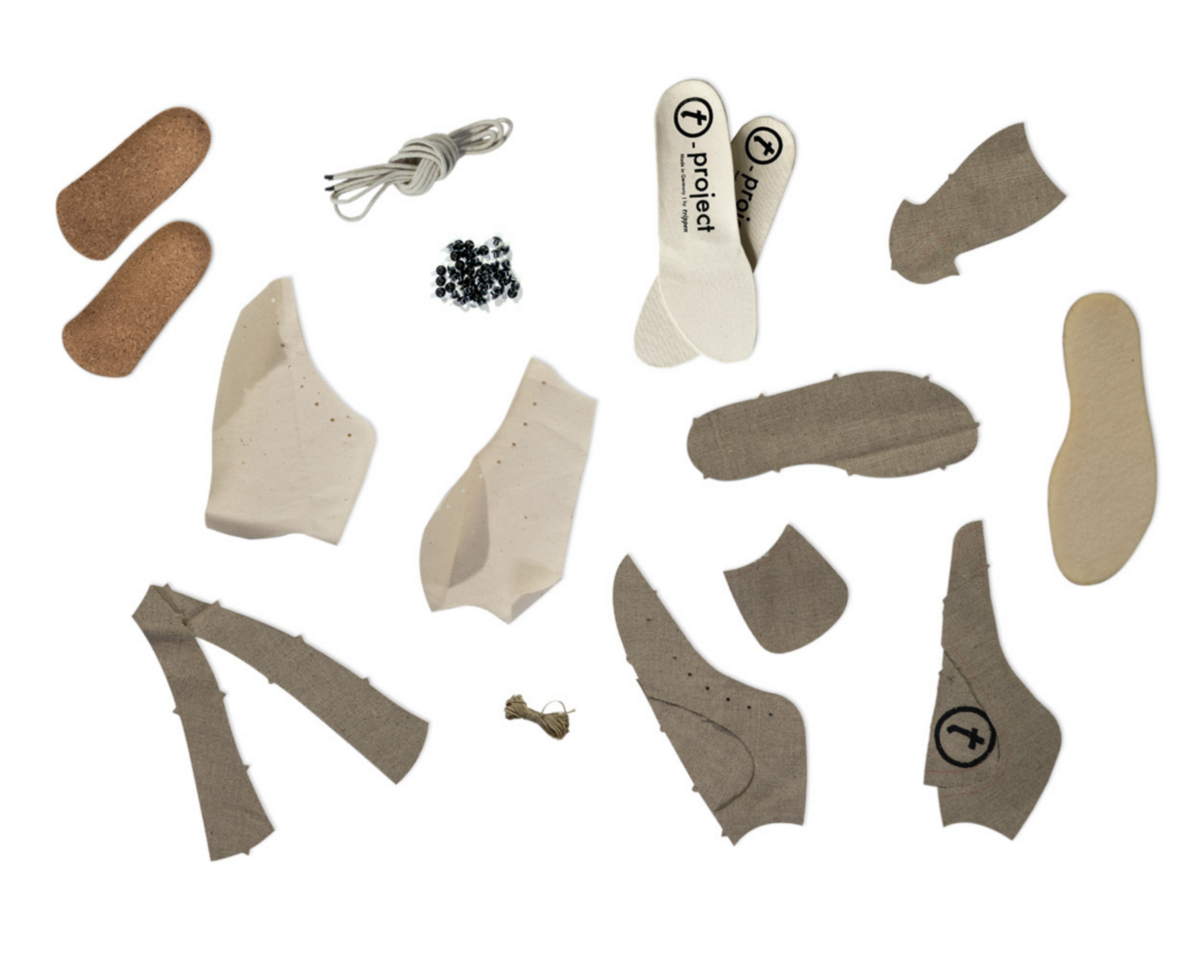 Aware is a 98% biodegradable pair of sneakers, made out of old Belgian linen mailbags, three layers of natural rubber and undyed cotton shoelaces.


Beware
- vegan, plastic-free, 98% biodegradable.
We also continued the development of our plastic-free, vegan and biodegradable sneaker "Aware".
To complement this mid-height sneaker, we have designed a flat model for this season with eyelets that quote the military tent tarpaulins they are made from.
Aware" is also available in this new (old) material.