Pamir
A durable, anatomically-shaped shoe with an interchangeable cork footbed and double-sewn soles which are easily renewed. The soles of the sandals in the Closed range are not removable, they have a felt footbed sewn firmly under the insole.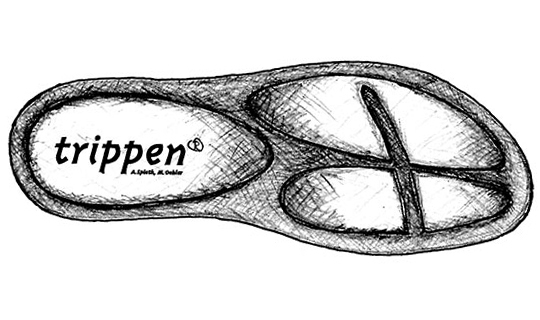 The sleek »Pamir« sole leaves a kind of hoof print but can be slightly slippery when wet. This »Closed« sole is only available in female sizes.
Colours for Pamir
black

morone

brown

smog

grey

navy

petrol

green

tabak

bordo

perla

white
Care Instruction Pamir
The edge of the sole and upper of the shoes should be treated with suitable shoe polish on a weekly basis to prevent moisture from seeping in.