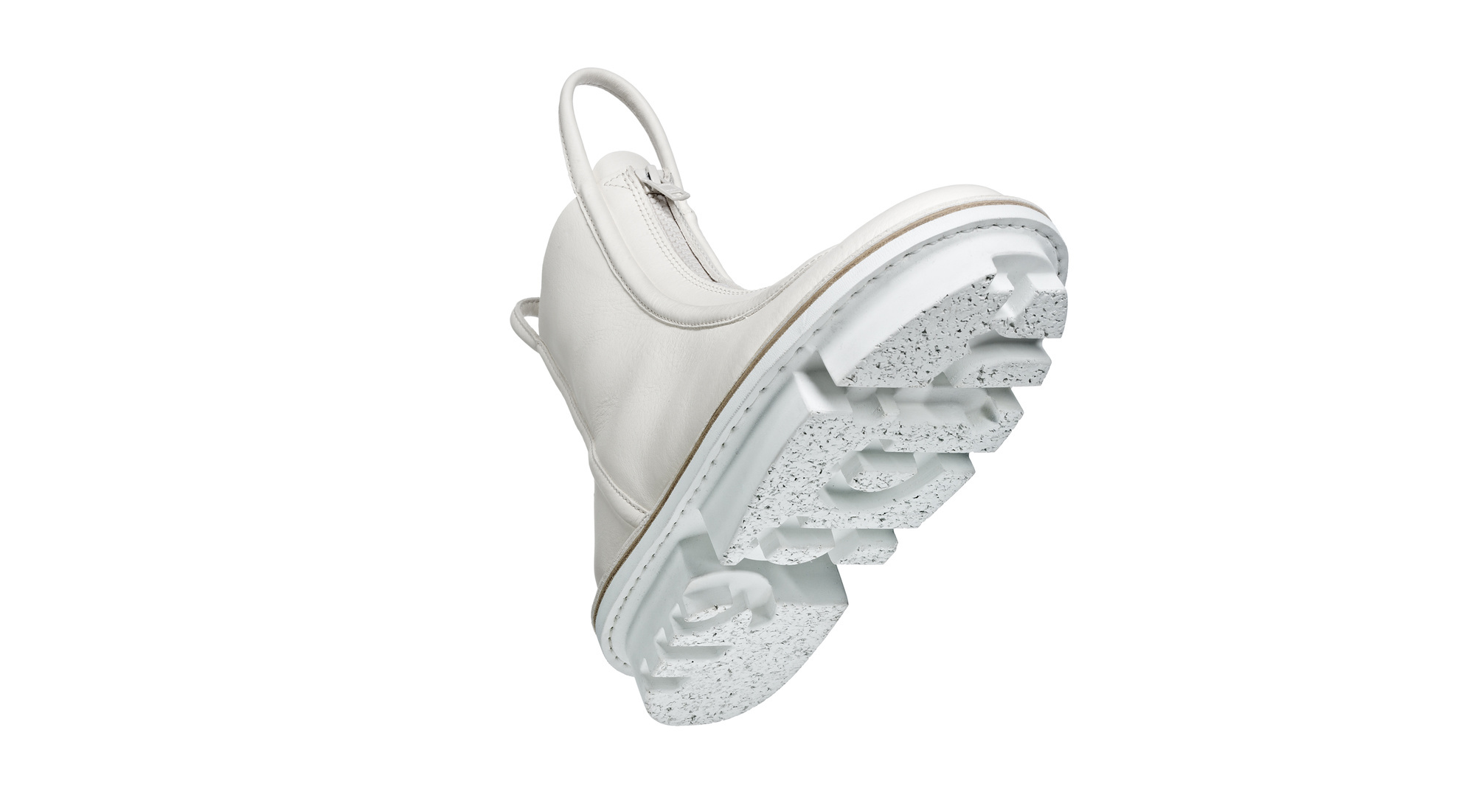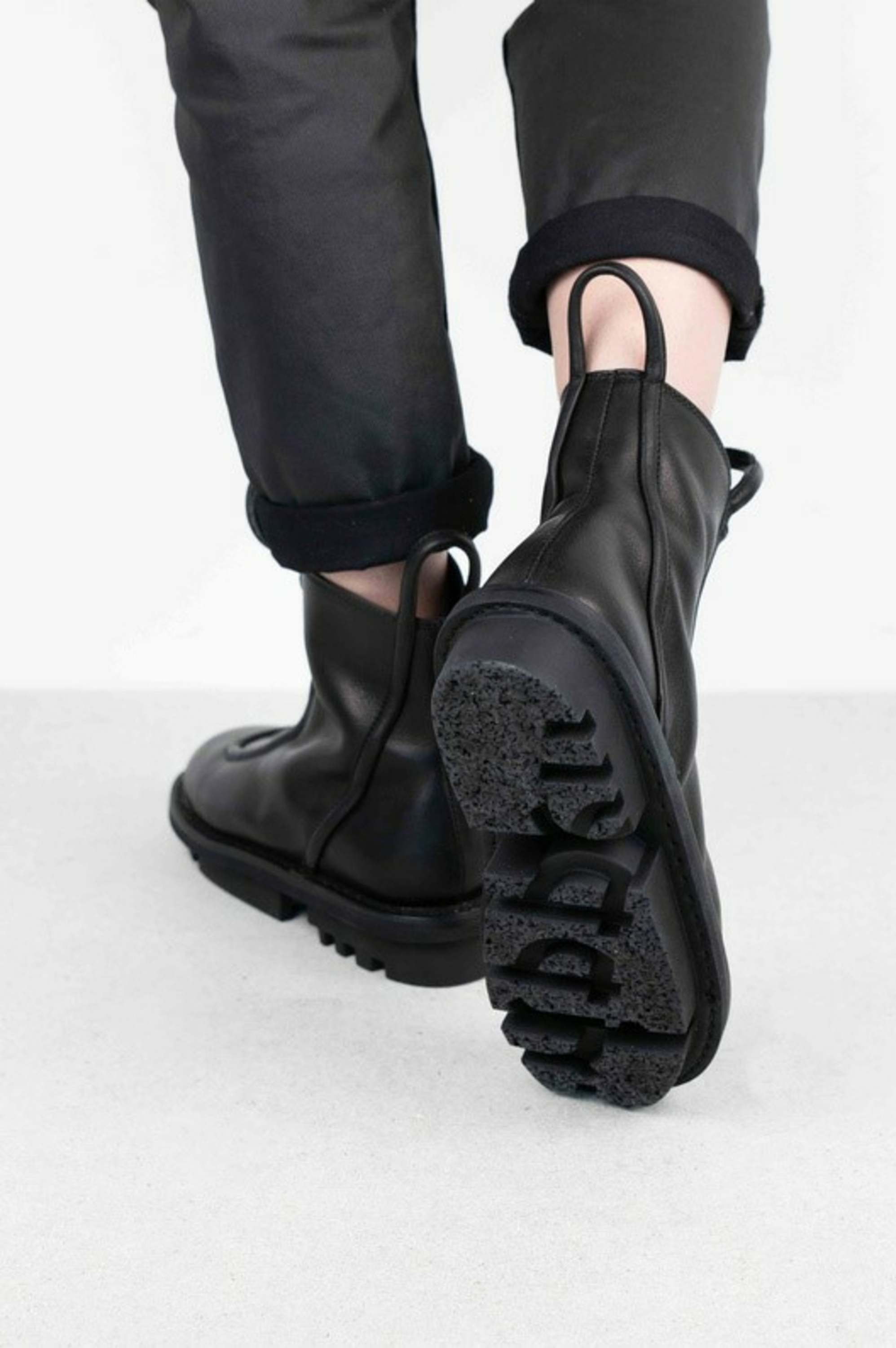 For the 'Traces' Collection, a new sole was designed
made from a rubber consisting of up to 30% of recycled
materials from production leftovers. At the moment more
is not possible without reducing the quality of the rubber.
The topic of 'microplastic' was also taken care of by ensuring
the abrasion of these soles is 34,53% biodegradable within 6 months
according to UNI EN ISO 14855 in absence of phytotoxicity.
Here, the theme of recycling had been visualized in the look of
the profile, by using the structure of rubber granules.