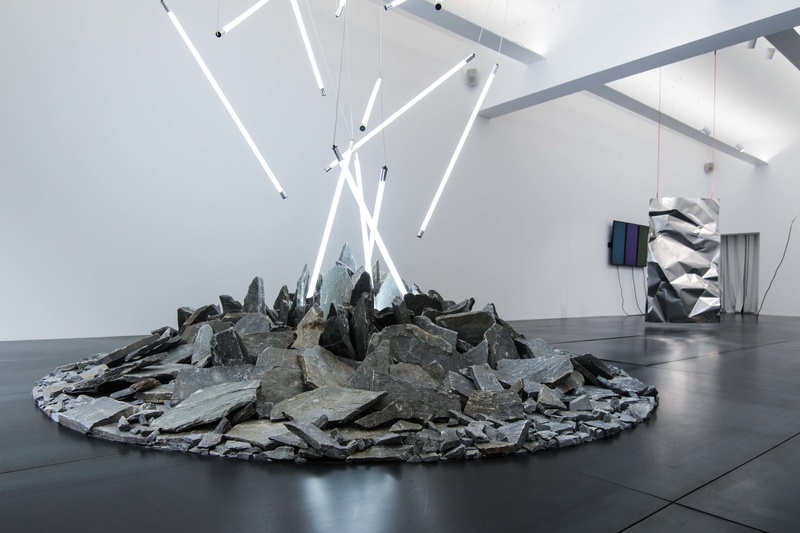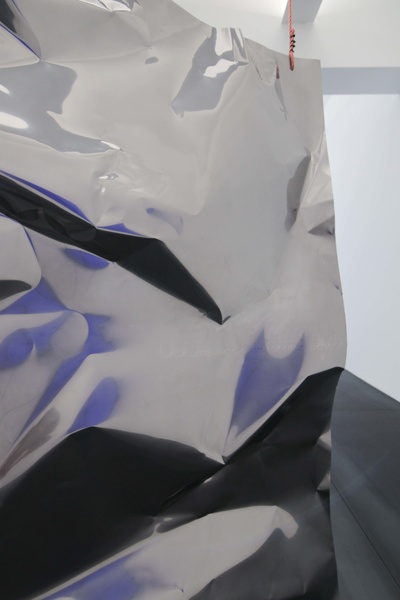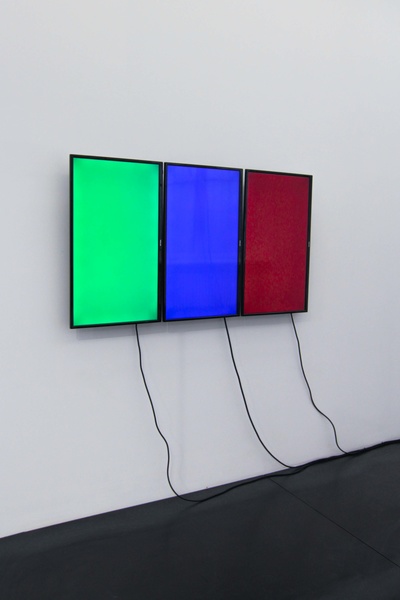 P100 Exhibition Slow Speed
EN: On 13th September Trippen celebrated the opening of »Slow Speed« at P100 Project Space. The exhibition is inspired by Trippen's AW 18/19 collection and presents installations that mirror the relationship between fast-paced digital world and slow realness.

To save time, curated shopping supersedes the search for personal expression. Bestsellers generated by algorithms are increasingly replacing individual designs. Life seems to ash by ever more rapidly due to increasing acceleration of infor- mation and images. Details blur and are hard to differentiate. Everything races past. Lights become mere indistinct flickers. The stone circle together with its' LED lights is the central piece of the exhibition and plays with the literal explanation of the theme »Slow Speed«. Slowness is represented by stones while light represents speed. The deformed steel sheet has been mirror-polished to reflect it's surroundings - the light from the stone installation on the one side, and the reflection of the TV screens on the other. Digital meets physical, and the picture becomes distorted. People are constantly available and online 24h, never alone, never bored – always immediate. TV screens slowly change their colours from red to green to blue. Every screen shows one colour of the RGB range. The fragile construction further back in the exhibition has an organic character and depicts the slowness of simple life. Glue is newly added from time to time and slowly drips down. This installation reminds us of our roots and brings us back to real life.

Artist: Jakub Kubica

You are warmly invited to visit the exhibition until 7th of January 2019 from Monday-Saturday, 11 am - 7 pm at Potsdamer Strasse 100 in Berlin.
---
Am 13. September eröffnete Trippen die neue Ausstellung »Slow Speed« in dem P100 Project Space. Die Ausstellung ist inspiriert von der HW 18/19 Kollektion des Labels und zeigt Installationen, die den Zusammenhang der schnellen digitalen Welt und Wirklichkeit reflektieren. Um Zeit zu sparen, ersetzt kuratiertes Shopping das Bemühen um einen persönlichen Ausdruck. Durch Algorithmen ge- steuerte Bestsellerentwürfe lösen das individuelle Design immer mehr ab. Durch die zunehmende Beschleunigung von Informationen und Bildern scheint das Leben immer schneller an uns vorbeizurasen. Details verschwimmen und können kaum mehr wahrgenommen werden. So sieht man plötzlich alles an sich vorüberziehen. Lichter werden zu Streifen und verschwimmen.

Der Steinkreis zusammen mit seinen LED Lichtern ist das Hauptstück der Ausstellung und spielt mit der wörtlichen Erklärung des Themas »Slow Speed« - die Steine stehen für Langsamkeit, das Licht repräsentiert Geschwindigkeit. Das verformte Stahlblech wurde spiegelpoliert, um seine Umgebung reflektieren zu können. In ihm spiegelt sich sowohl das Licht der Steininstallation als auch das Licht der TV-Hängung. Digitales trifft auf Physisches und verzerrt das Bild. Menschen sind dauerhaft erreichbar und 24 Stunden online, nie alleine, nie gelangweilt - immer schnell. Die TV-Bildschirme verändern langsam die Farben von Rot über Grün zu Blau. Jeder Bildschirm zeigt eine Farbe des RGB-Farbraums. Die zerbrechliche Konstruktion im hinteren Teil der Ausstellung hat einen sehr organischen Charakter und erinnert an die Langsamkeit des einfachen Lebens. Klebstoff, der nach und nach hinzugefügt wird, tropft langsam nach unten. Die Instal- lation erinnert uns an unsere Wurzeln und bringt uns zurück in das wahre Leben.

Artist: Jakub Kubica

Sie können die Ausstellung noch bis zum 7. Januar 2019 von Montag bis Samstag, 11 bis 19 Uhr in der Potsdamer Strasse 100 in Berlin besuchen.
---
we look forward to seeing you there!