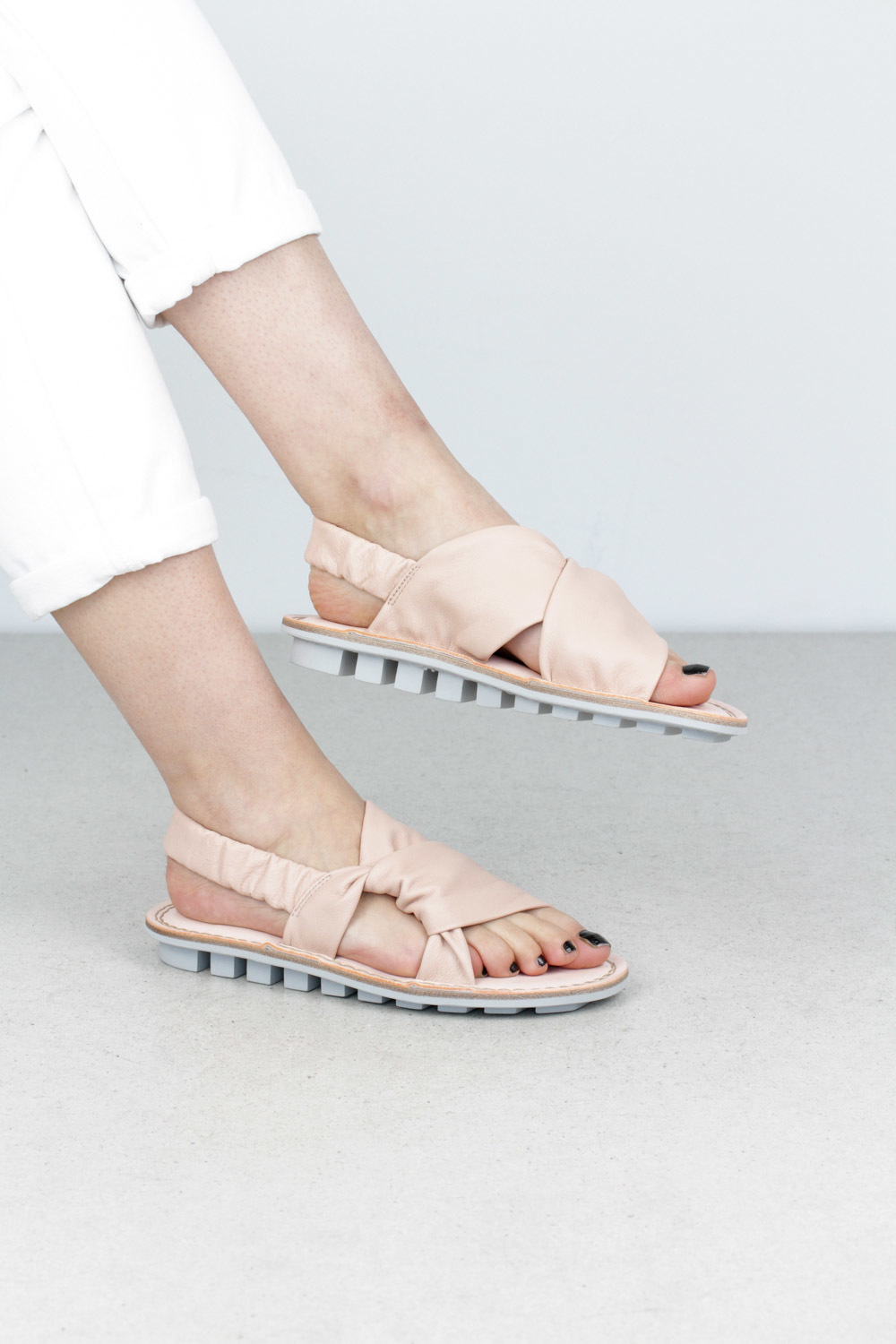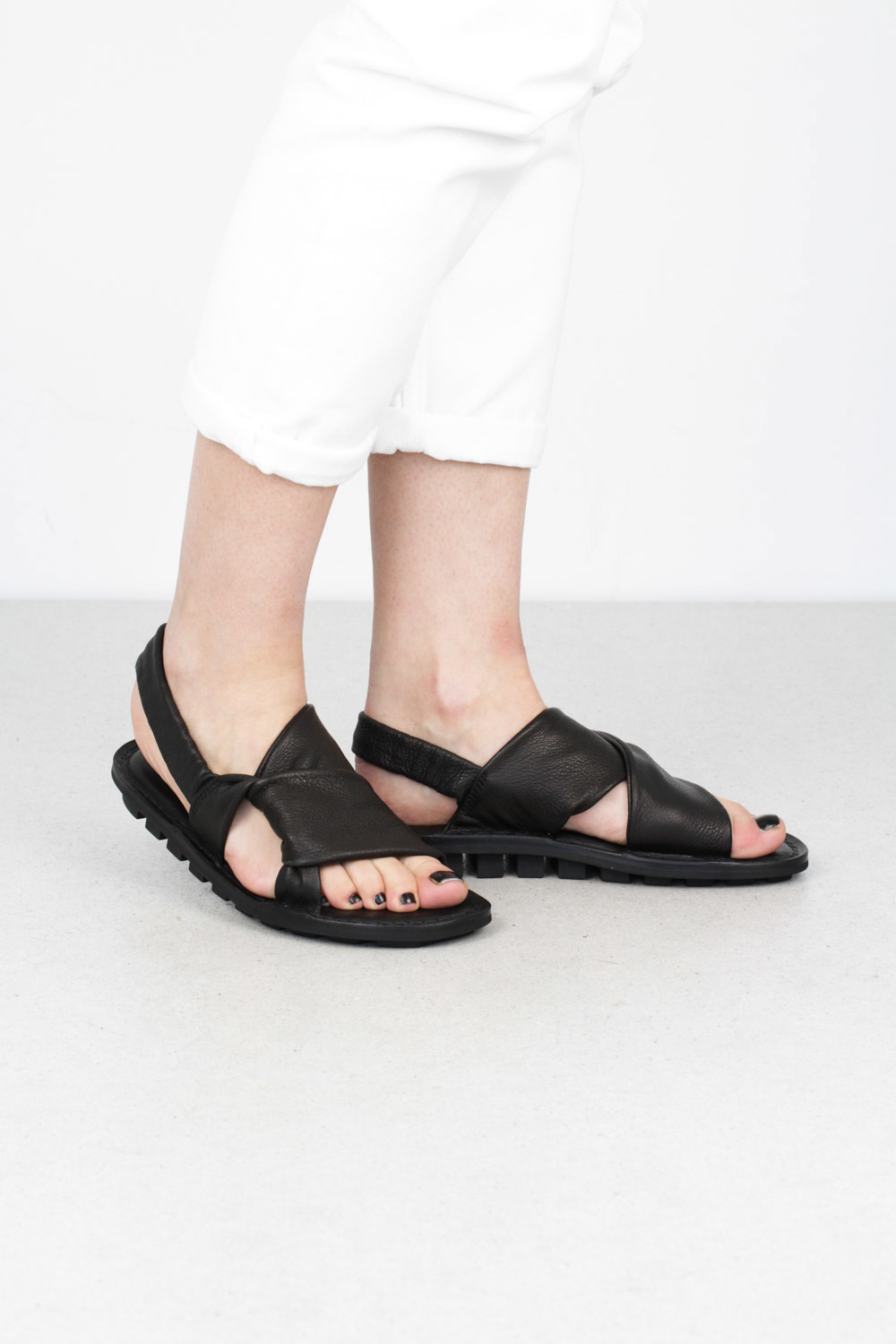 Embrace f
325,00 €
Minimalist, feminine sandal with a wide shaft, pleated decoratively over the instep and entwined with the narrower, lateral strap. A narrow strap around the heel featuring integrated elastic provides support.
Produced in Germany - Find out more
Choose Size:
35
36
37
38
39
40
41
42
43
44
Our Closed sandals run slightly larger than normal. If you are between two sizes, we recommend the smaller size.
Choose Color:






For special colour requests click here
Product Information

Leather and Colour:

2nd Leather and Colour:

Sole and Colour:

Size:

Sustainable Skills:
Re Treads Recycling Vegetable tanned The leather working group Vegetable tanned The leather working group Metal Free Vegetable tanned The leather working group Metal Free Vegetable tanned The leather working group

Do you need help?

Call us: +49 30 280 493 44 or

E-mail us: info@trippen.com

( For returns/exchanges or product enquiries, please contact info@trippen.com )