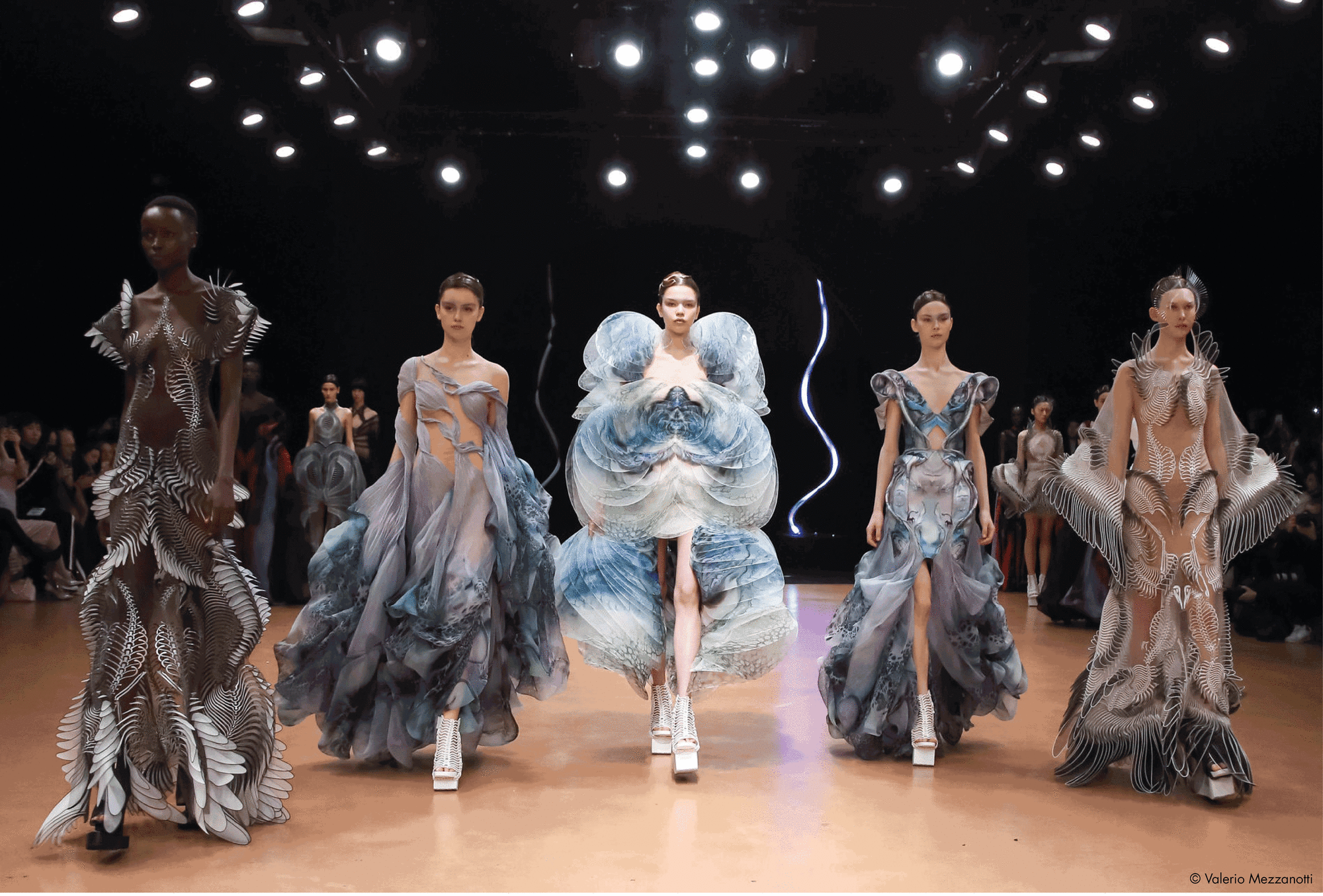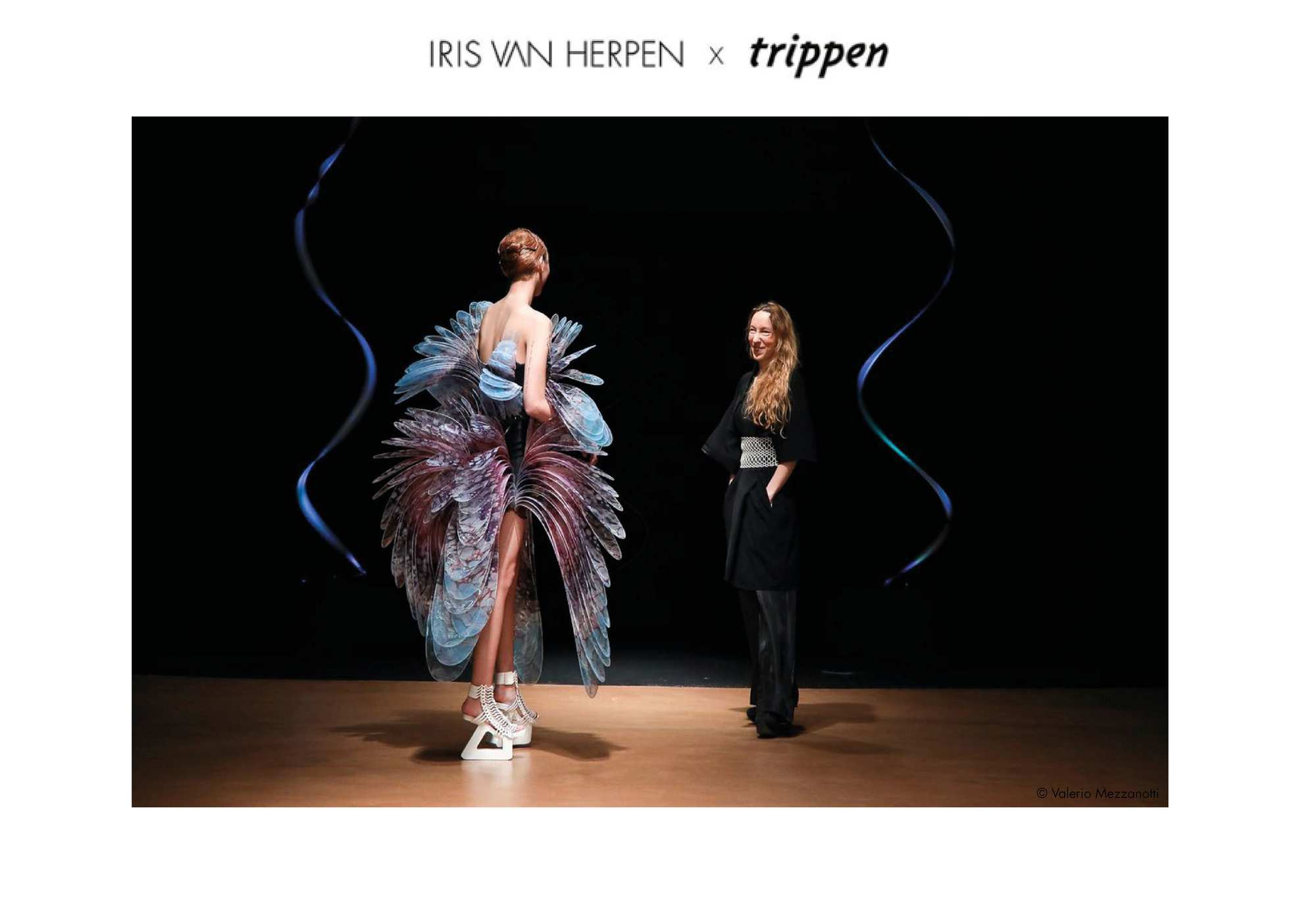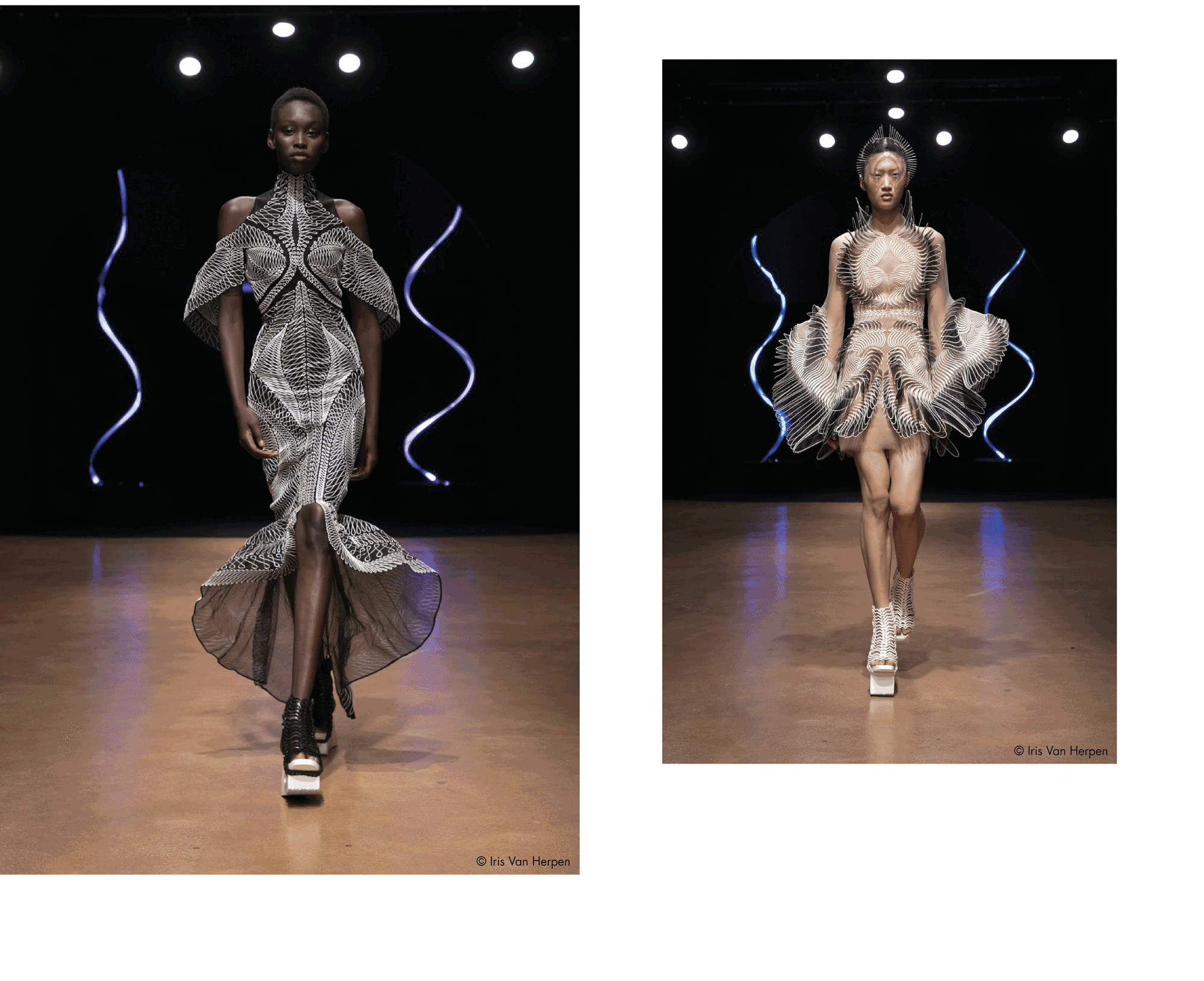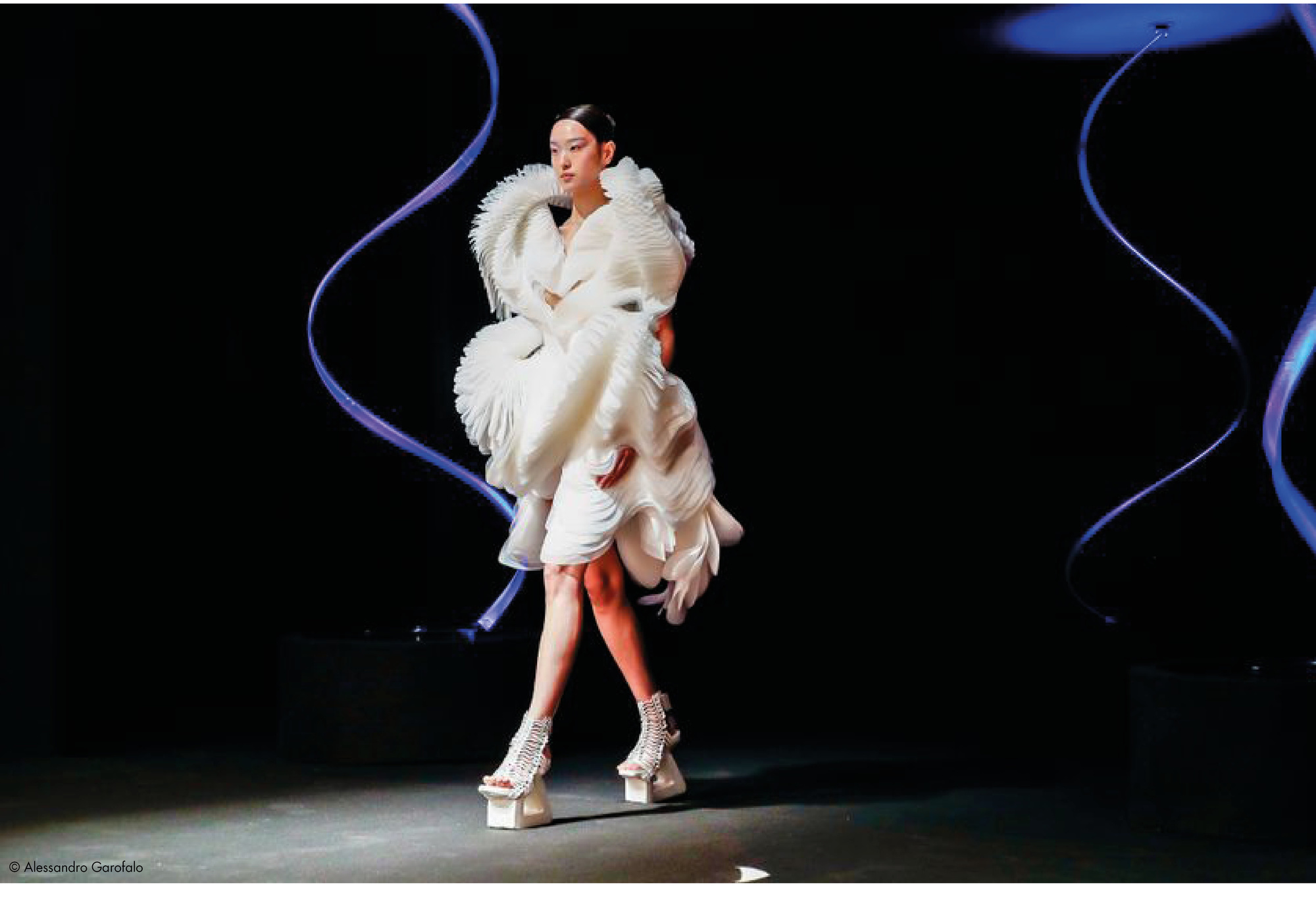 Iris Van Herpen & Trippen: Sensory Common Grounds
Reputed for her almost scientific approach to fashion, Dutch designer Iris van Herpen has been pushing the boundaries of Haute Couture for a while already, and her experimental take on fashion attracted many talented people alike.


Needless to say, a new, exclusive collaboration with Trippen made sense: the focus was set on drawing parallel lines between these two creative universes by translating the technical prowess of van Herpen's eponymous Haute Couture line into Trippen's design DNA, which is rooted in craftsmanship and innovation.


Iris van Herpen's latest Spring/Summer 2020 Haute Couture collection de facto impressed with ingenious detailing on otherworldly silhouettes – and so did the matching sculptural sandals, which underlined both van Herpen's and Trippen's three dimensional, artistic take on design.


The showpieces that were borne out this one-of-a-kind collaboration naturally complemented van Herpen's ethereal take on Haute Couture. The shoes came with handmade, sculptural wooden soles and leather uppers cut by CAD-machines that were woven into a 3D chain texture to comfortably embrace the foot.


In fact, both comfort and anatomy are crucial to Iris van Herpen and Trippen: it is part of both the brand's design logic that is deeply rooted in notions of excellence and innovation.


"We translated the anatomical drawings of the Spanish neuroanatomist Ramón y Cajal into the 'Labyrinthine' technique," the Dutch designer explained, referring to the 3D laser-cut silk dendrites that were heat-bonded to blossoming leaves of black transparent glass-organza and eventually hand-embroidered onto laser-cut pearlescent exoskeletons.


"The 'hypertube' looks, for their part, are 3D printed from a single-lined web using white silicone thread, that is printed onto black silk-chiffon, twisting down the body," she added when explaining one of the many innovative techniques that she used to craft her latest designs.


Further Haute Couture numbers explored the so-called 'Hydrozoa' technique, which featured cellular aquarelles in dark purple and turquoise that were oil-painted and multi-layered into hundreds of transparent laser-cut bubbles. In addition to this, van Herpen introduced her so-called 'Morphogenesis' technique, which is a carving technique she created in collaboration with Canadian architect Philip Beesley.


Trippen's shoe designs for their part seamlessly fused with Iris van Herpen's sensory processes: they were an ode to the human body and the designer's pioneering take on sculptural design. It was a feast for the eyes, to say the least.

Elisabeta Tudor