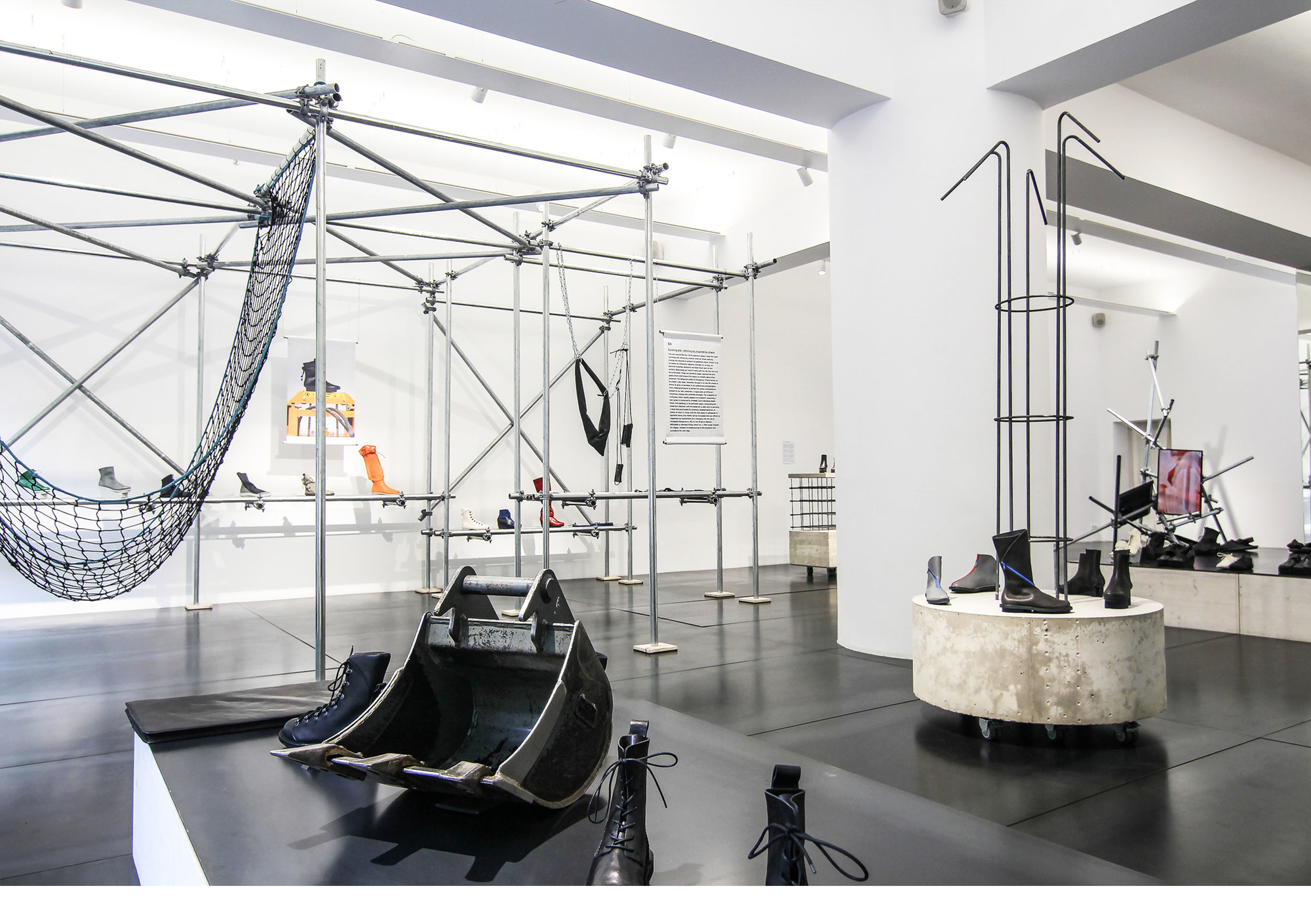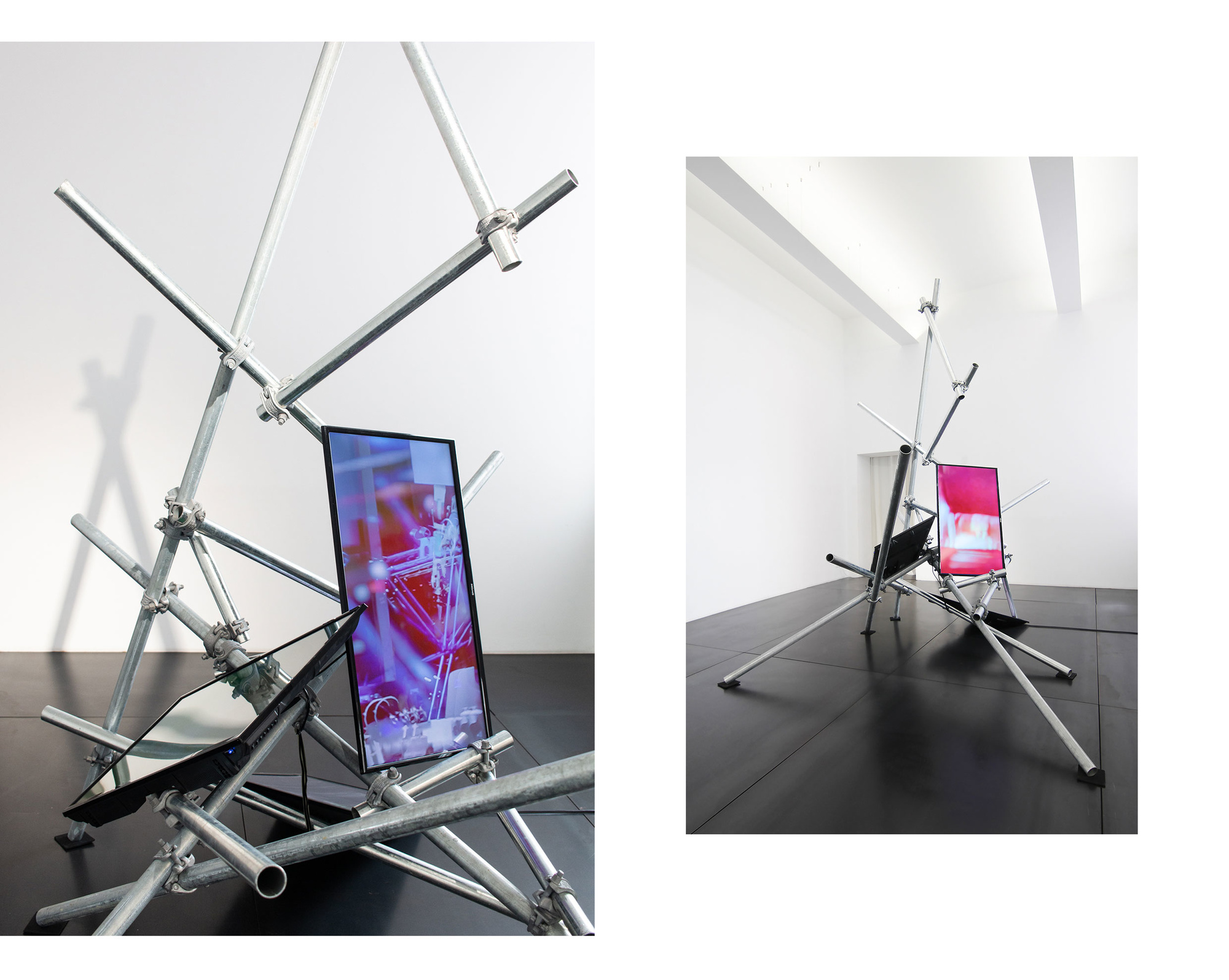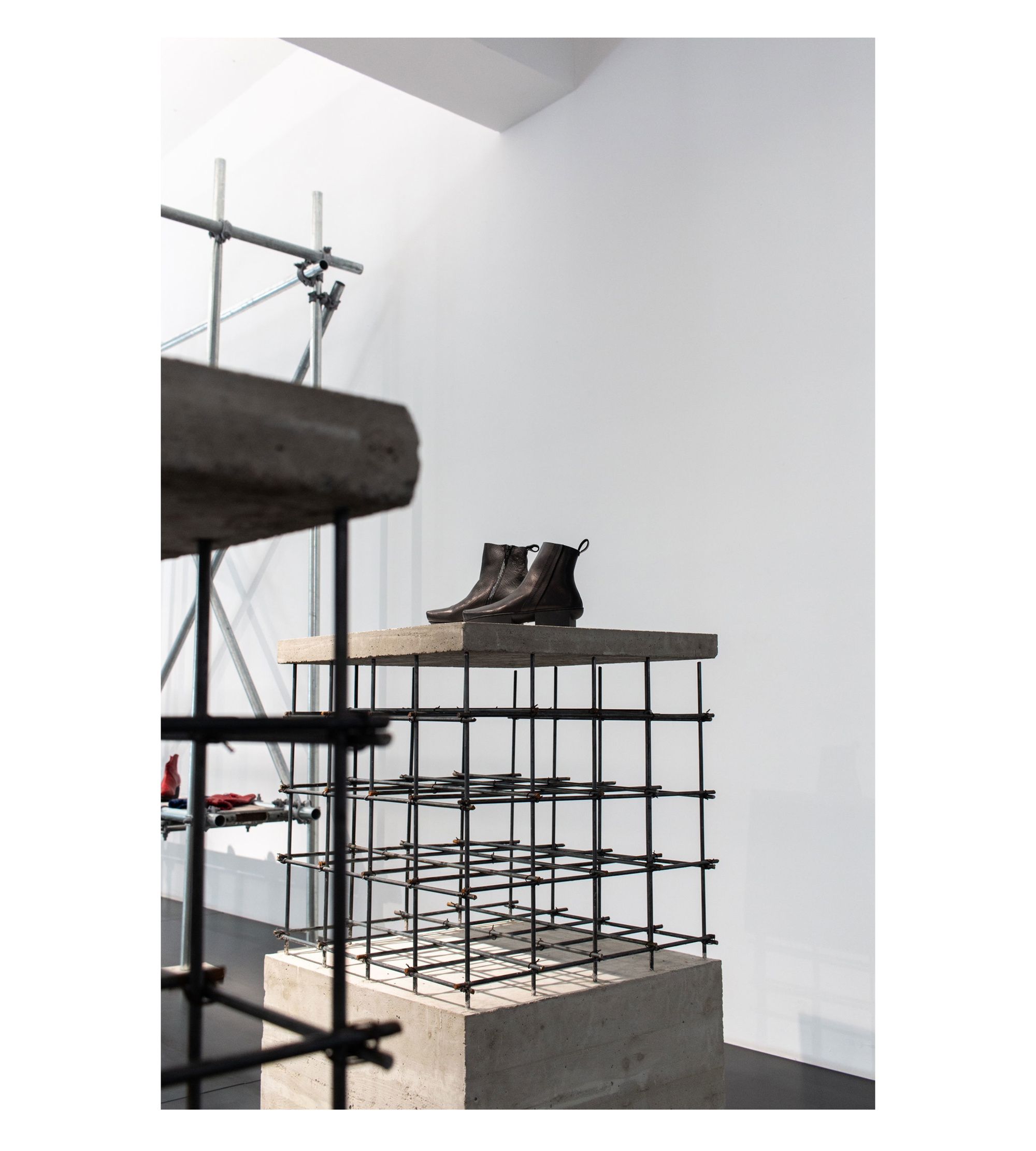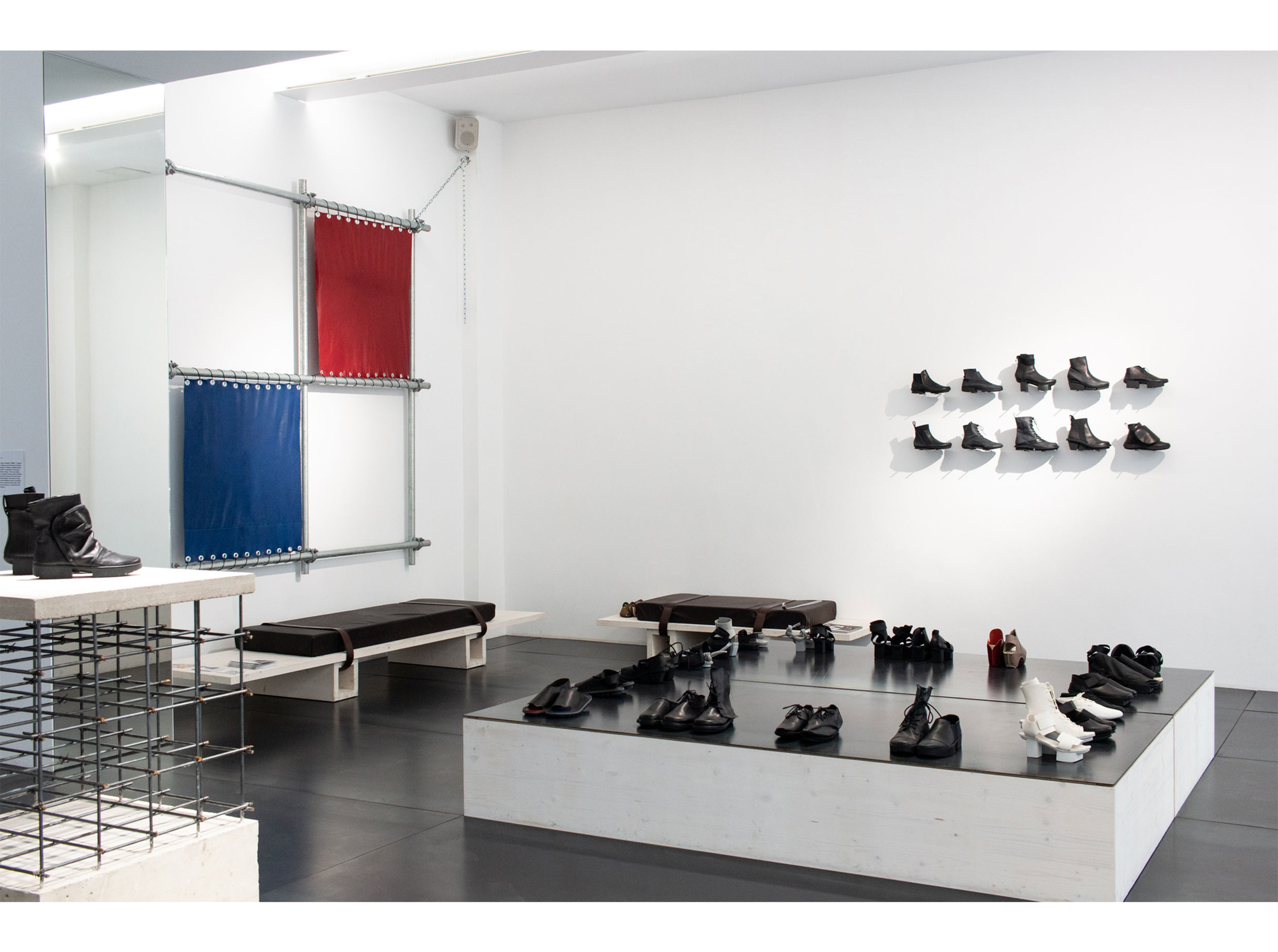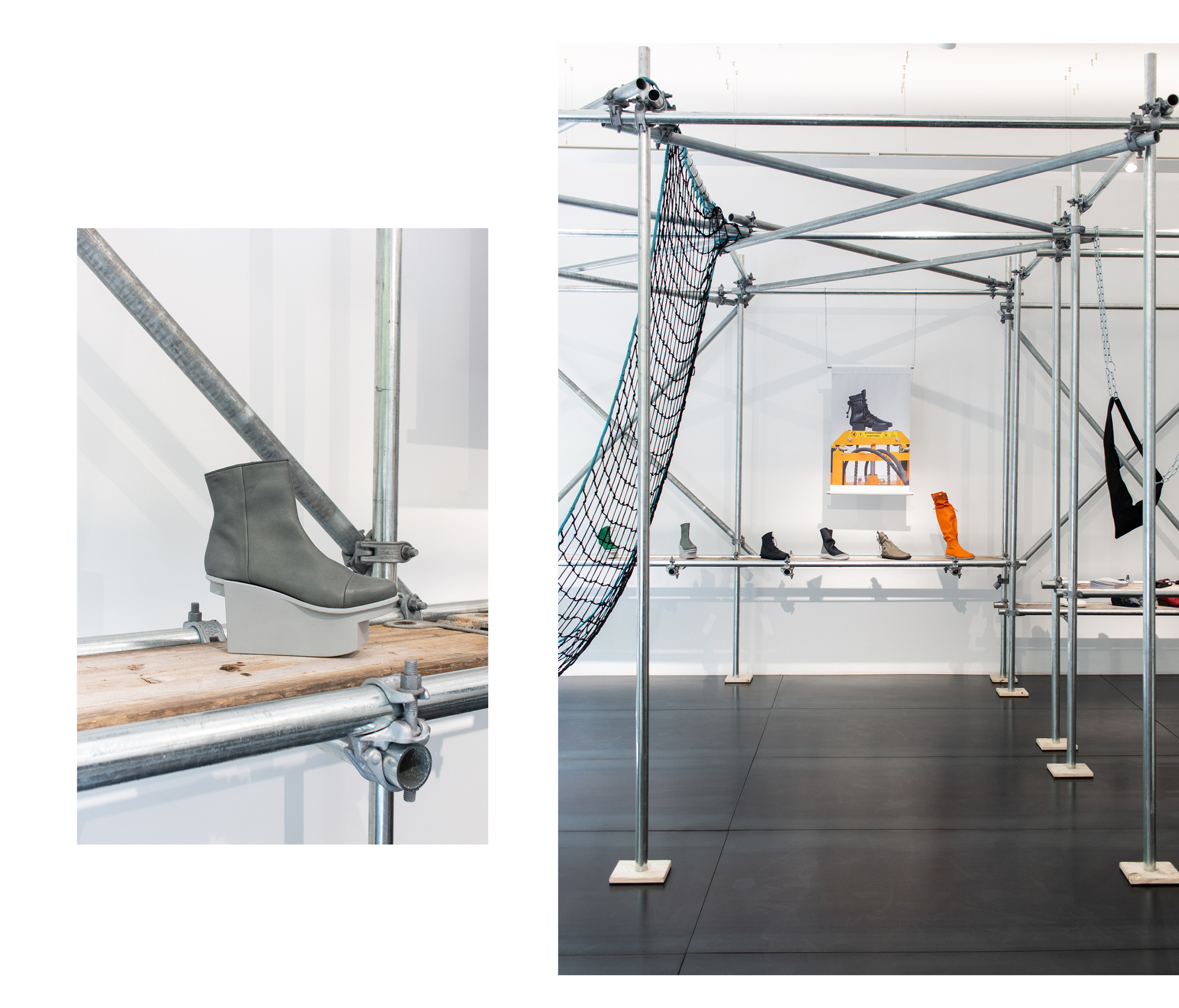 Exhibition AW 19/20 'Building Site'
On 2nd July Trippen celebrated the opening of the exhibition 'Building site' at the Trippen Concept Store during Berlin Fashion Week. The exhibition is inspired by Trippen's new Autumn/Winter 19/20 collection. The new collection doesn't bear the name 'building site' entirely by chance. After all, those seeking change are required to prepare for potential chaos. Chaos is by no means an inherently negative concept. As we dig, we discover forgotten elements and fetch them back to the surface. Beginnings go hand in hand with the old, the new and the unfinished. These are joined by ideas, approaches and goals which swirl around the space we inhabit, generating pressure. The temporary state of emergency. Chaos forces us to create a new order. However, the goal is to use the chaos to thrive, to grow, to develop. In figurative terms, this theme can be translated into our efforts to reappraise our authenticity as a company with the aid of increased transparency. We are not afraid to address difficulties or disclose things which are »a little rough around the edges«, instead of endeavoring to find solutions and proceed to the next step.


Concept: Jakub Kubica


With his video installation "SM003_", Trippen's artist-in-residence Jakub Kubica (b. Slovakia, 1992) responds to Trippen's exhibition theme "Building Site" in exploration of the chaos that precedes change. To this end, Kubica created a computer program which artificially simulates the processes of the human brain as it revisits thoughts. This object of chaos interacts with exhibition viewers, prompting their minds to intuitively make sense of the chaos, and in doing so, to create their own new constructs.


You are warmly invited to visit the exhibition until January 2020 from Monday-Saturday, 11 am - 7 pm at Potsdamer Strasse 100 in Berlin.