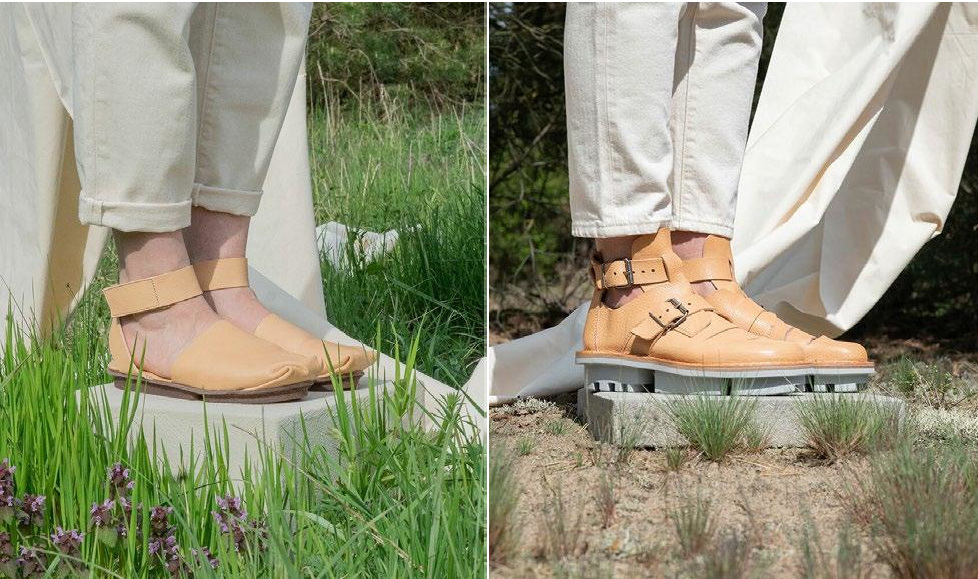 2020
JUL

Undyed Leather:
Saving water in the leather production
---

Water is an increasingly scarce resource. Its consumption presents a major issue when it comes to the production of leather for shoes. We approach this challenge first and foremost by omitting coloration, which allows us to save 20% of the water we would otherwise use.
---

"To reduce our ecological footprint, we added new undyed leather, which reduced the water consumption by 20%."


- Claudia Hoess, Designerin

---

For our vegetable-tanned leathers waw, lxp, wax and sat, our new undyed "OFF" colour has a naturally light beige-brown tone. Exposure to sun and oxygen will deepen its appearance over time. Our metal-free leathers, synthetically tanned through a chrome-free process, have a milky-white base colour when undyed. These include our new "Albino" leather in white and our white waw, bat, wax and vst.
Our UNDYED leather collection reveals the honest and simple beauty of our high-quality materials, intended to be enjoyed for years to come through careful and sustainable use.