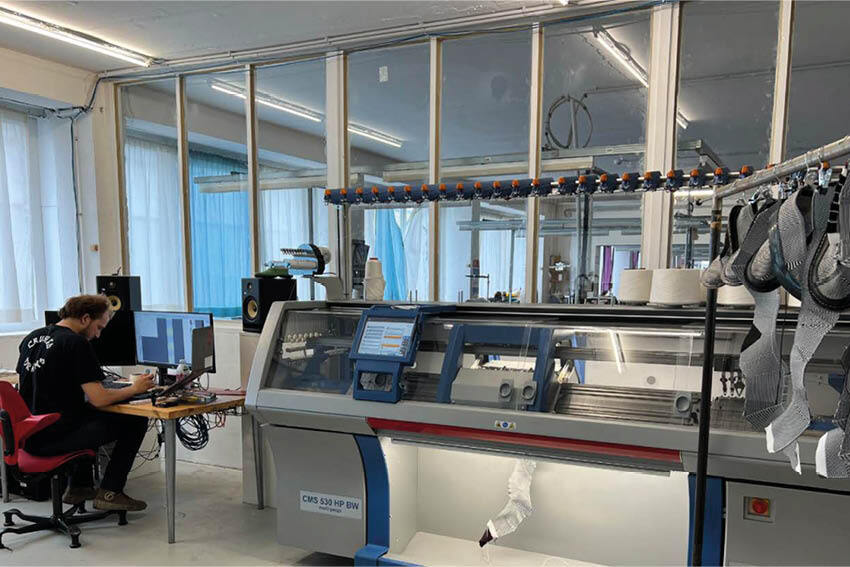 2023 Knitting Lab:
JAN Yarns offer a wide range of possibilities for circular processes.
---
We are working with new yarns that are more accessible than ready-made uppers to get closer to our goal of creating circular shoes. Our new knitting lab gives us the opportunity to quickly turn ideas into prototypes and experiment with the properties of yarns and knitting techniques. We want to reduce the number of different materials in a single shoe.
---

"As a second-generation designer for this brand, I want to introduce new ideas and innovations. One of my goals is to move toward a circular system in our materials. I hope that through knitting we can find new solutions."

– Karl Hoess, Tr Knitting Lab
---
The first model will be available in January 2024.