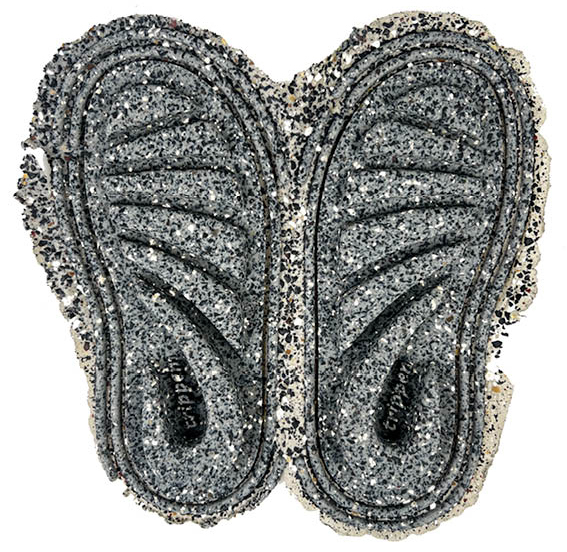 2023 Circular sole in production:
AUG Our new soles are now available for resoles in women's sizes.
---
Together with the University of Chemnitz and our sole manufacturer, we have succeeded in producing a sole with a recycled content of about 50%. After a long test phase, our new recycled sole is now also available in our repair service. Resoles can now be made with recycled old soles from previous resoles.
---

" From the design process in the early nineties of our first closed-toe shoes, we had a goal to recycle our soles and took a promise from our manufacturer that we could come back with the soles we collected. It was to be a long road, almost 30 years, before we found solutions to make good on that promise. Initial tests have shown that the recycled soles can also be reintroduced into our cycle."

– Michael Oehler, CEO

---
Send your wornout shoes to our repair shop for resole or drop them off at one of our stores.