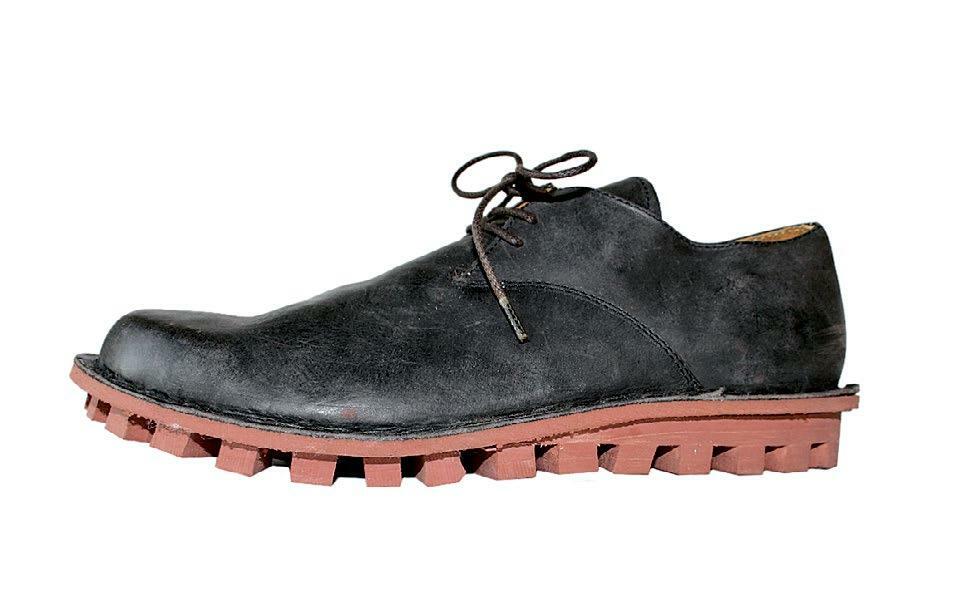 The first prototype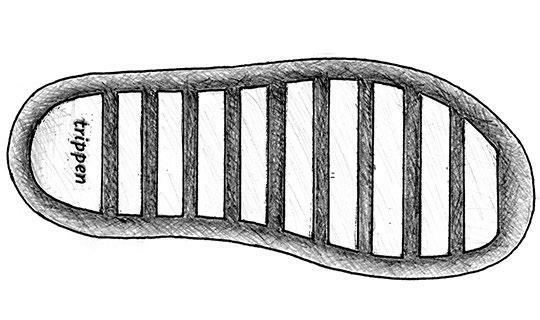 The rubber soles are sewn to the intermediate sole and upper rather than glued
1994
SEP

Closed Collection: Simplifying resoling through interchangeable shoe parts
---

In our search for the optimal sole design for easy resoling, we decided to reduce the classical sole to an undercut from the sides, which allows us to stitch the sole together with the leather upper from above.
---

"The second and final sole seam – there was no machine to do the job. It would have to be glued."No way!" ruled Angela Spieth, co-founder of trippen. Either two seams or nothing. Anything less was not a trippen shoe."


Excerpt from trippen's book p.91
---

Closed 1994 – The Closed Collection concept: A durable, anatomically-shaped shoe which can be disassembled into its individual components. Closed shoes have removable soles and insoles which can be easily replaced by own individual soles. Each pair comes with an anatomically formed cork insole, covered with vegetable-tanned calf leather. Besides the regular shape, they are also available in a sanded-down version. The rubber soles are sewn to the intermediate sole and upper rather than glued. This patented technique allows the soles to be detached, renewed and returned to the production process. Three men's and five women's Closed sole models are currently available.
Awards: Baden-Württemberg International Design Award, I.D. International Design Award, Good Design Award, German Federal Ecodesign Award 2013
The first prototype
The rubber soles are sewn to the intermediate sole and upper rather than glued