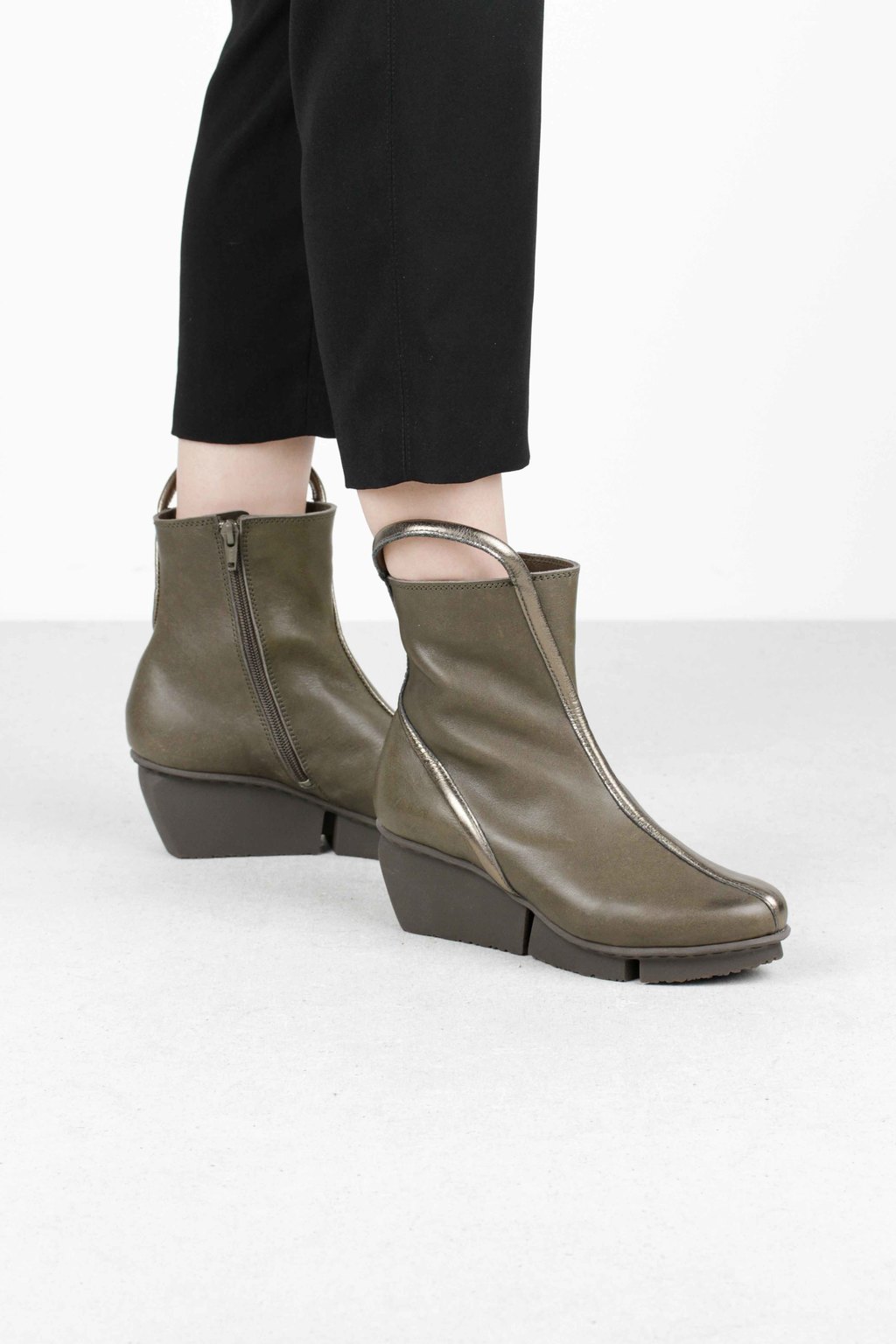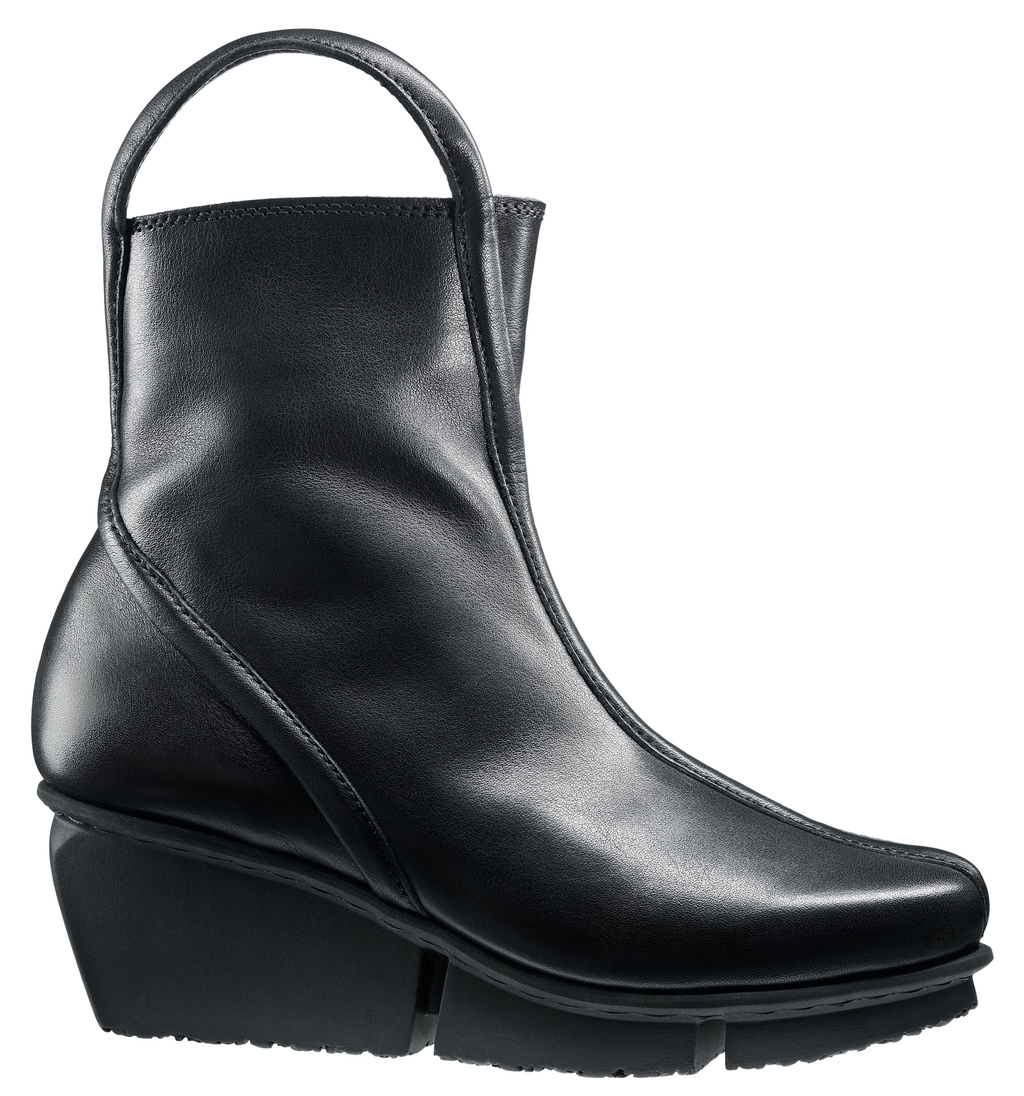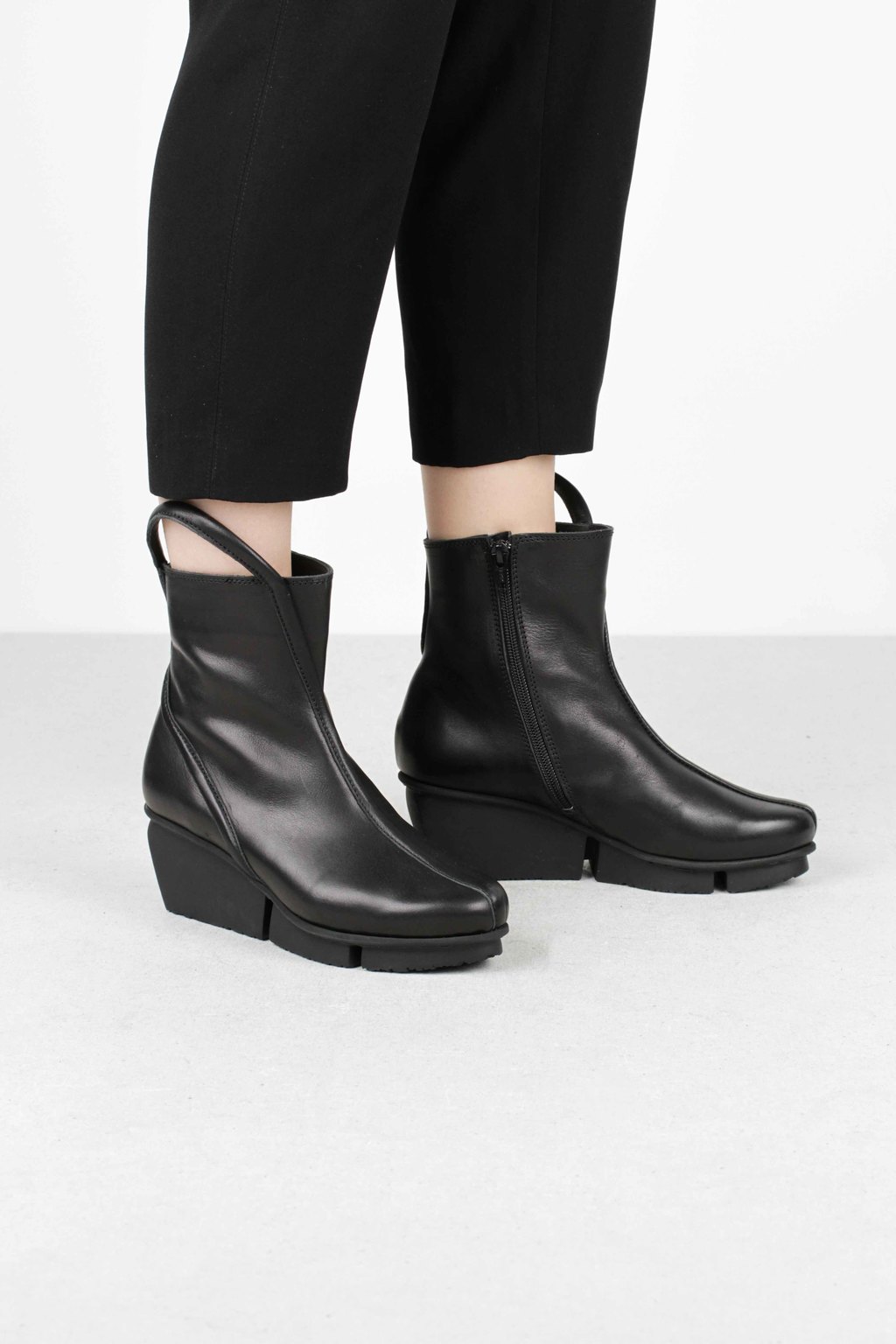 Snare f
401,00 €
This ankle boot features an unusual design element in the form of a striking length of stitched piping, which starts at the toe and extends laterally in a large loop over the calf. The boot is opened via an interior zip.
Produced in Germany - Find out more
Choose Size:
Our Splitt collection runs true to size.
Choose Color:






For special colour requests click here
Product Information

Leather and Colour:

2nd Leather and Colour:

Sole and Colour:

Size:

Sustainable Skills:
Adhesive free Re Treads Recycling Vegetable tanned The leather working group Vegetable tanned The leather working group Metal Free Vegetable tanned The leather working group

Do you need help?

Call us: +49 30 280 493 44 or

E-mail us: info@trippen.com

( For returns/exchanges or product enquiries, please contact info@trippen.com )