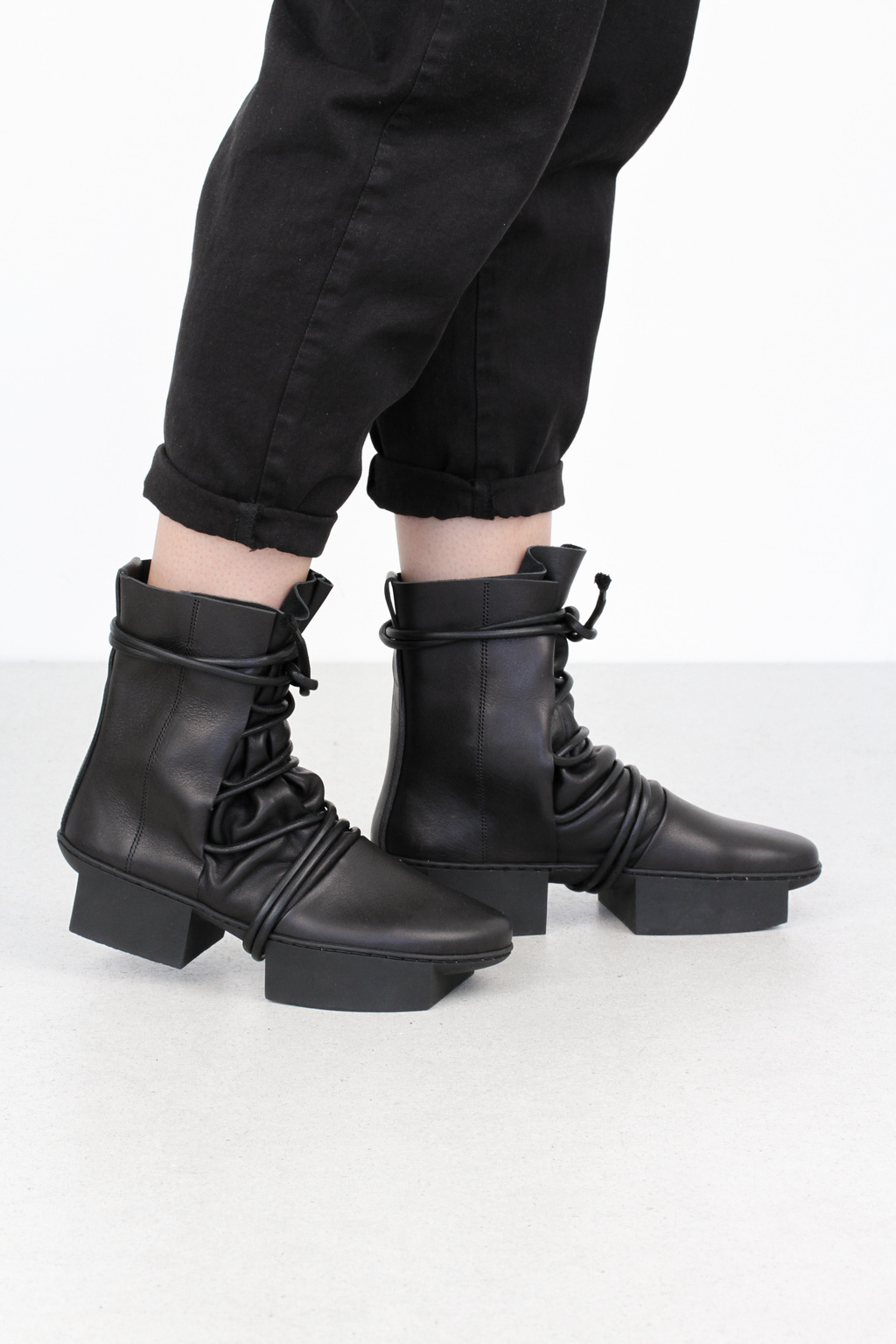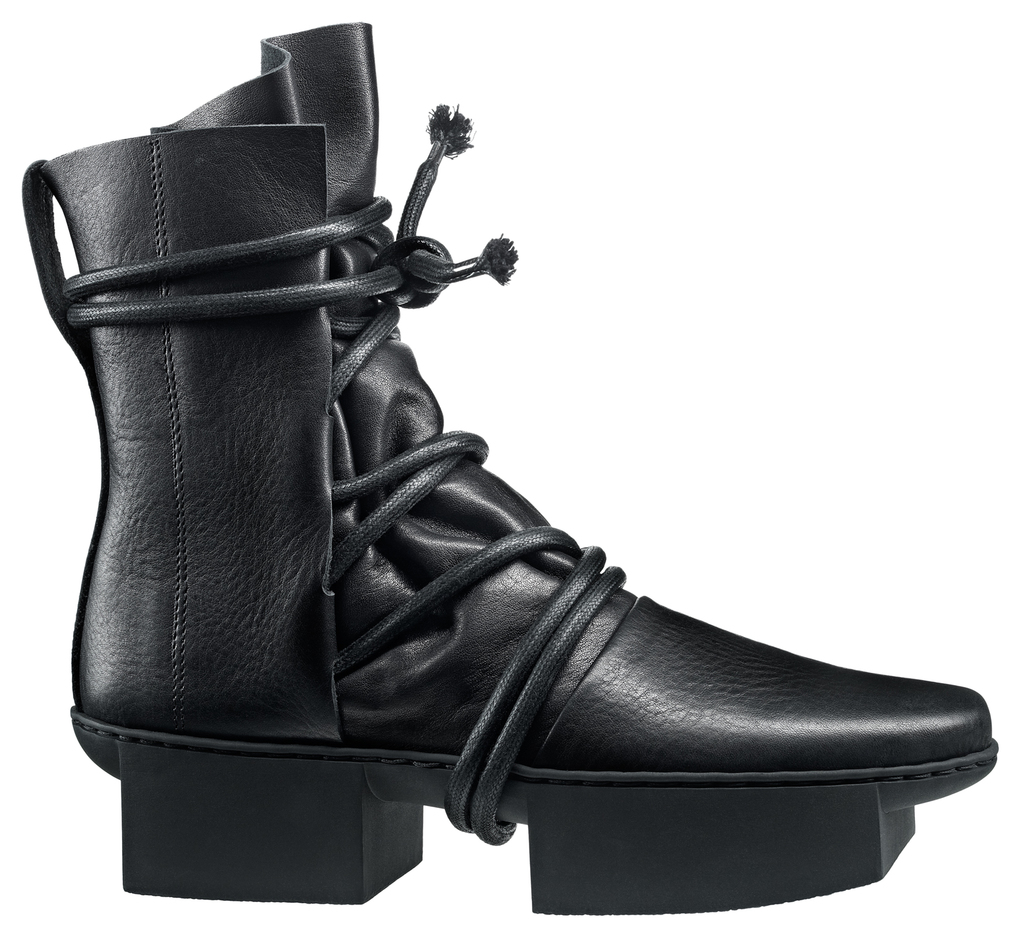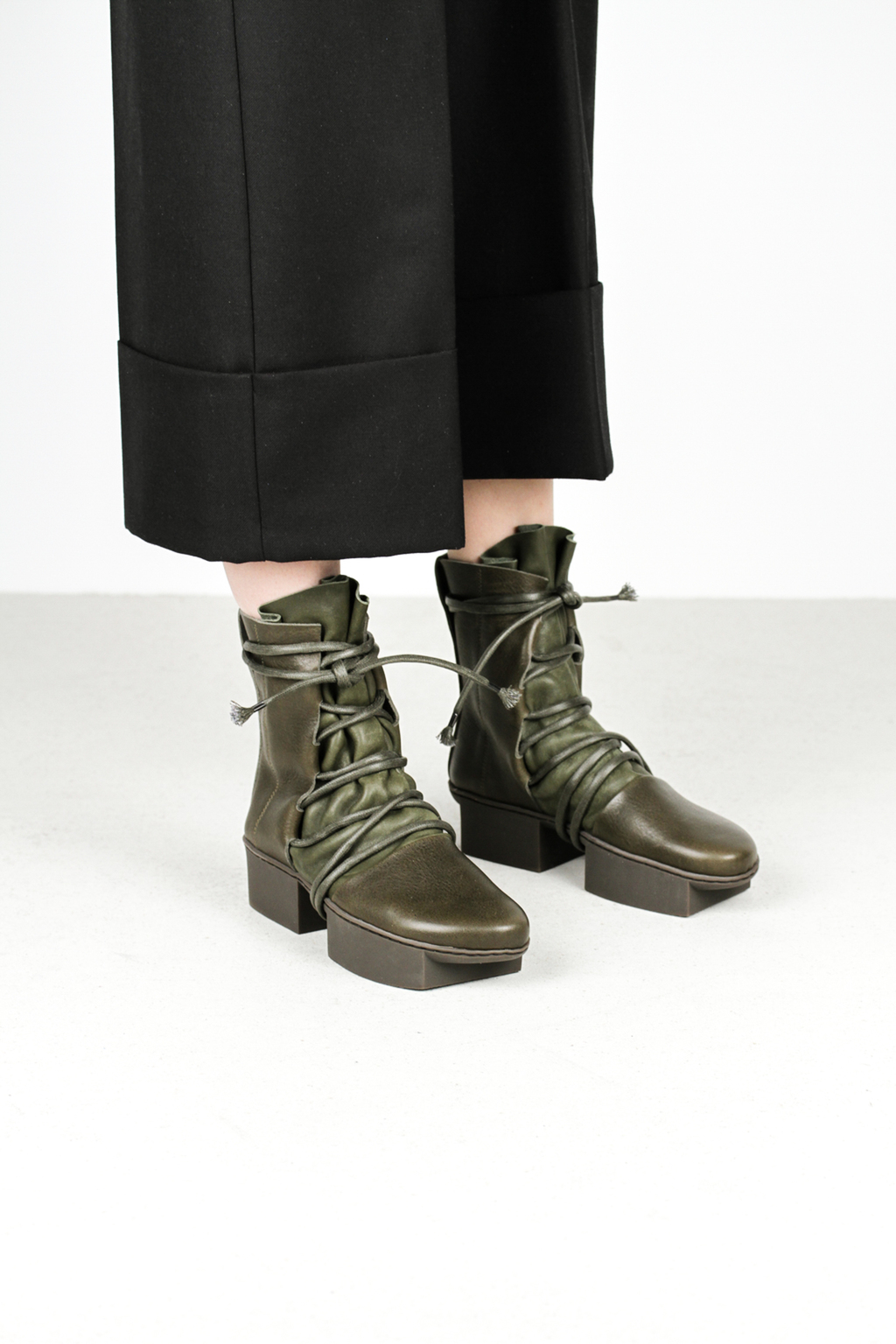 Pulley f
408,00 €
Lace-up boot with a graphic appearance, whose laces recall cables wound around the sole. The superimposed toe cap and erect upper section placed on the back create this style's strikingly right-angled contours. Slits integrate the laces' loops within the angular design in an innovative manner.
Produced in Germany - Find out more
Choose Size:
Our Box-collection runs true to size. If you are between two sizes, we recommend the smaller size.
Choose Color:





Product Information

Leather and Colour:

2nd Leather and Colour:

Sole and Colour:

Size:

Sustainable Skills:
Adhesive free Re Treads Recycling Vegetable tanned The leather working group Vegetable tanned The leather working group Metal Free Vegetable tanned The leather working group Vegetable tanned The leather working group Metal Free

Do you need help?

Call us: +49 30 280 493 44 or

E-mail us: info@trippen.com

( For returns/exchanges or product enquiries, please contact info@trippen.com )