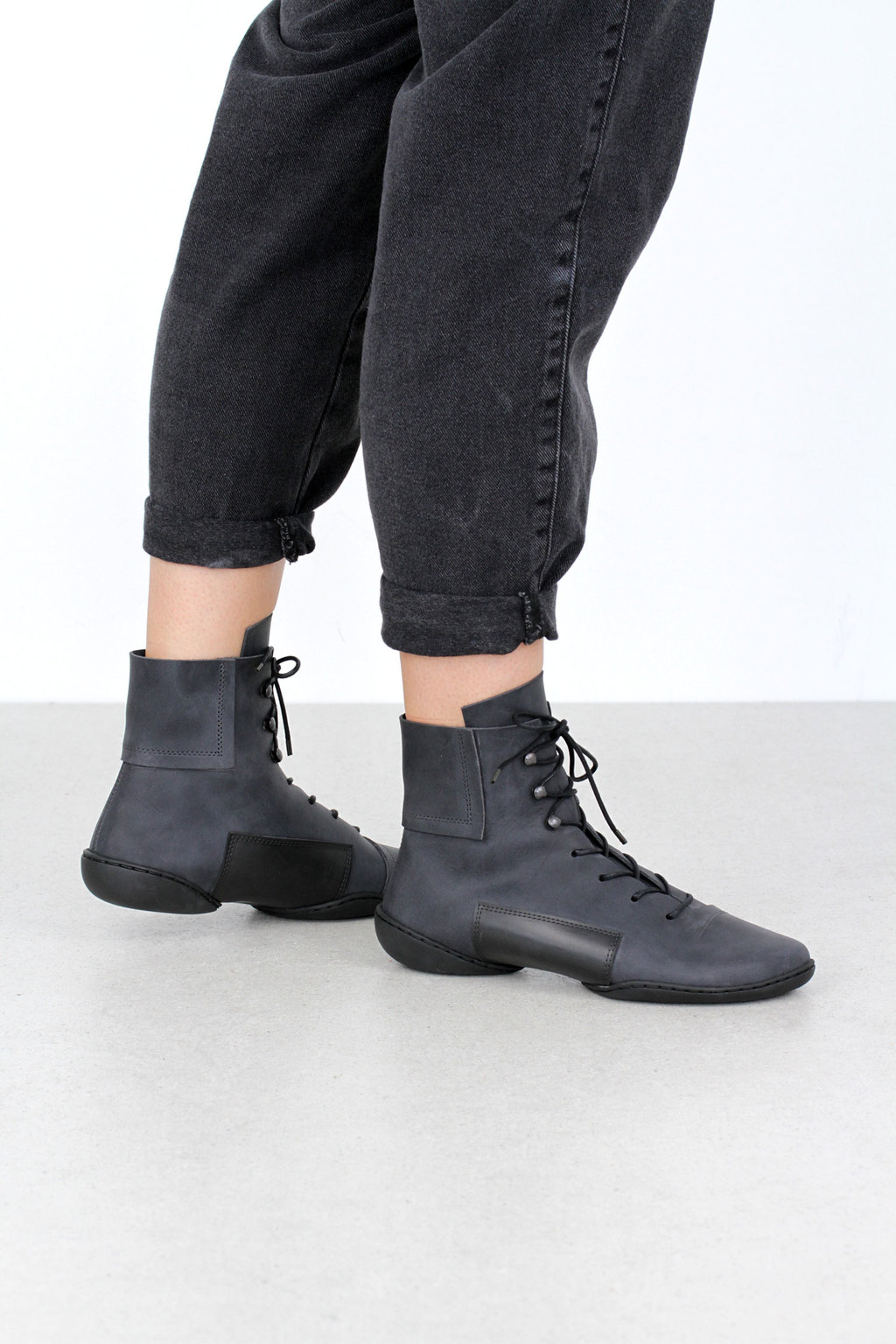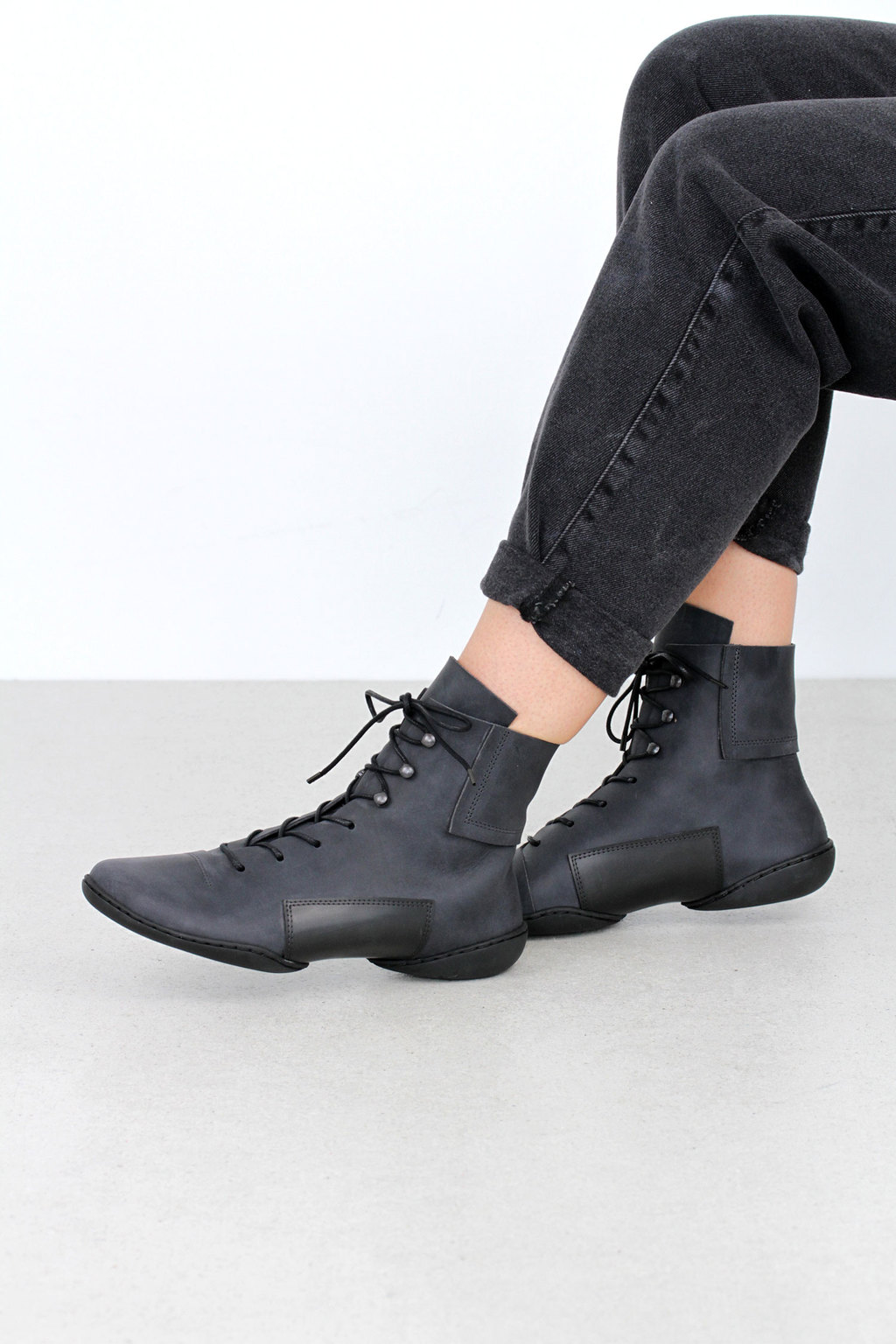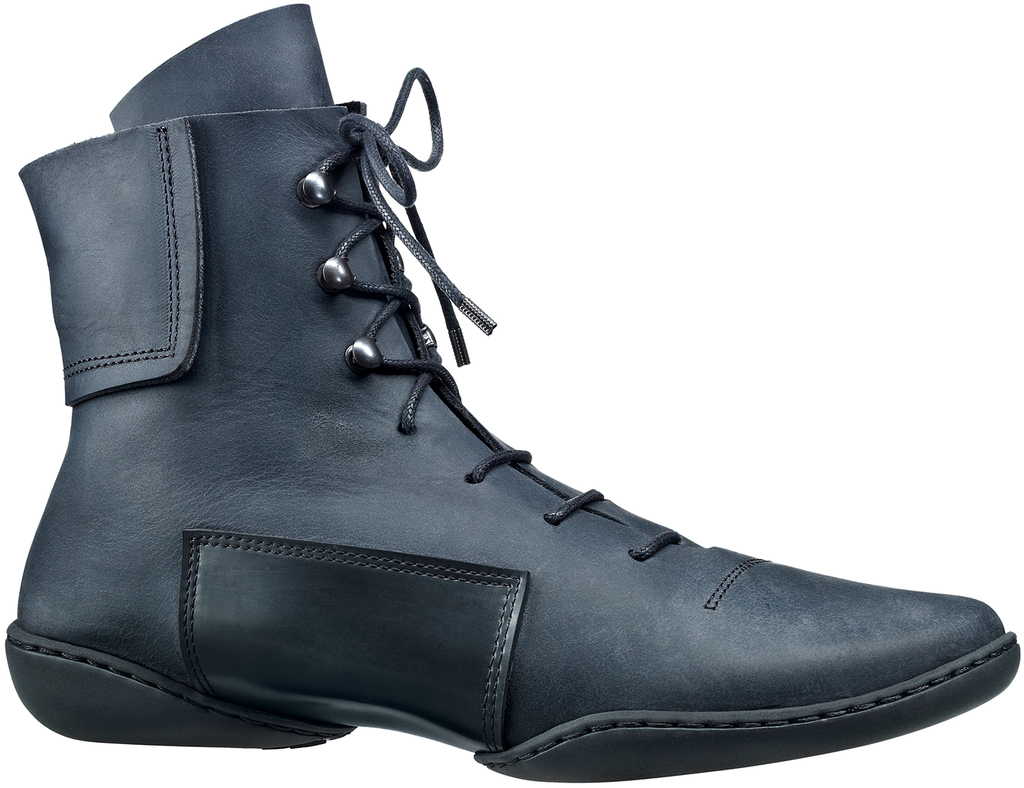 Mind f
332,00 €
Ankle-high version of »Guard«. The rubber upper element attached between both sole sections is evoked optically by the heel
section, resulting in additional emphasis of the graphic effect.
Produced in Germany - Find out more
Choose Size:
Our Cup collection runs true to size. If you are between two sizes, we recommend the smaller size.
Choose Color:



For special colour requests click here