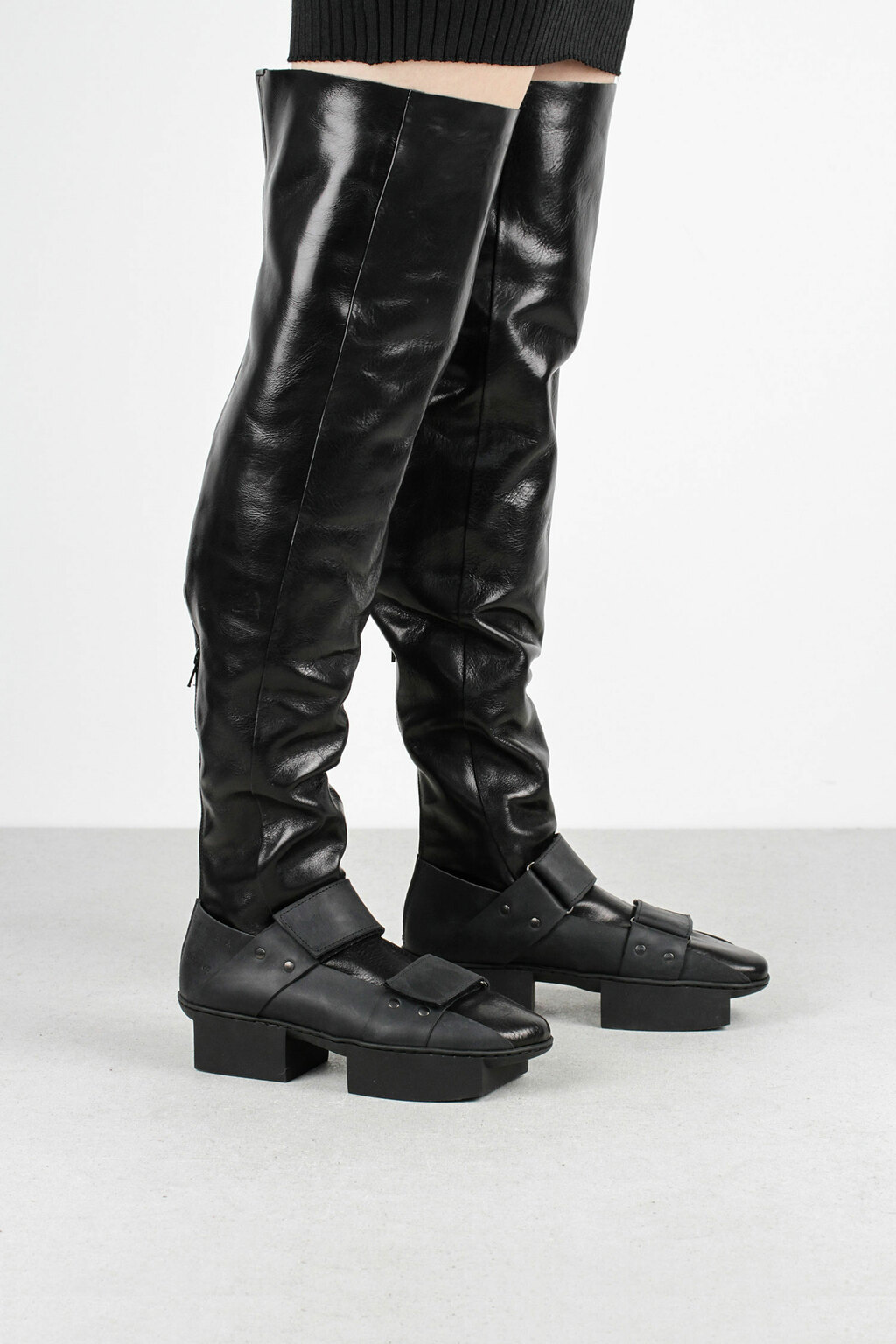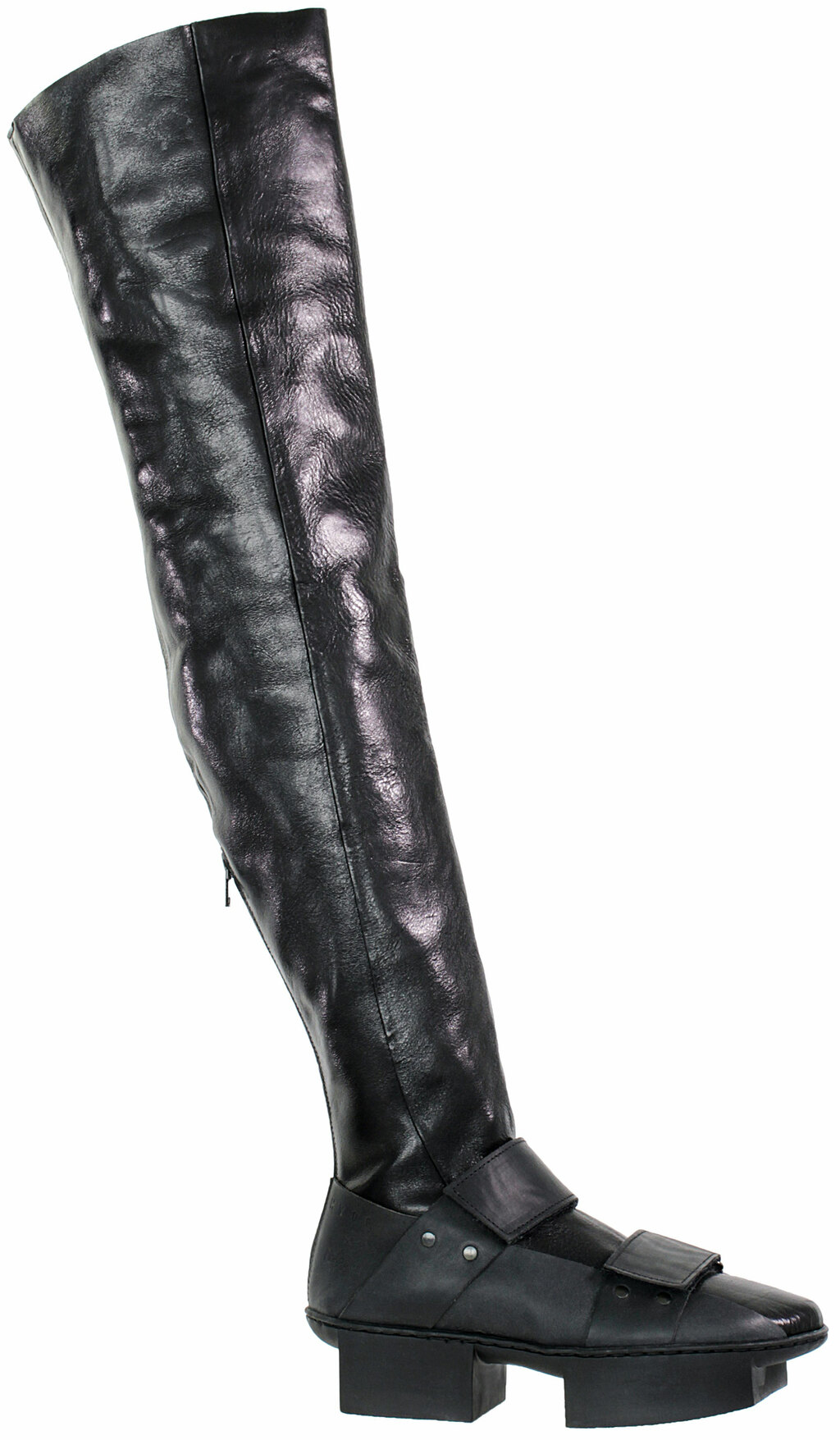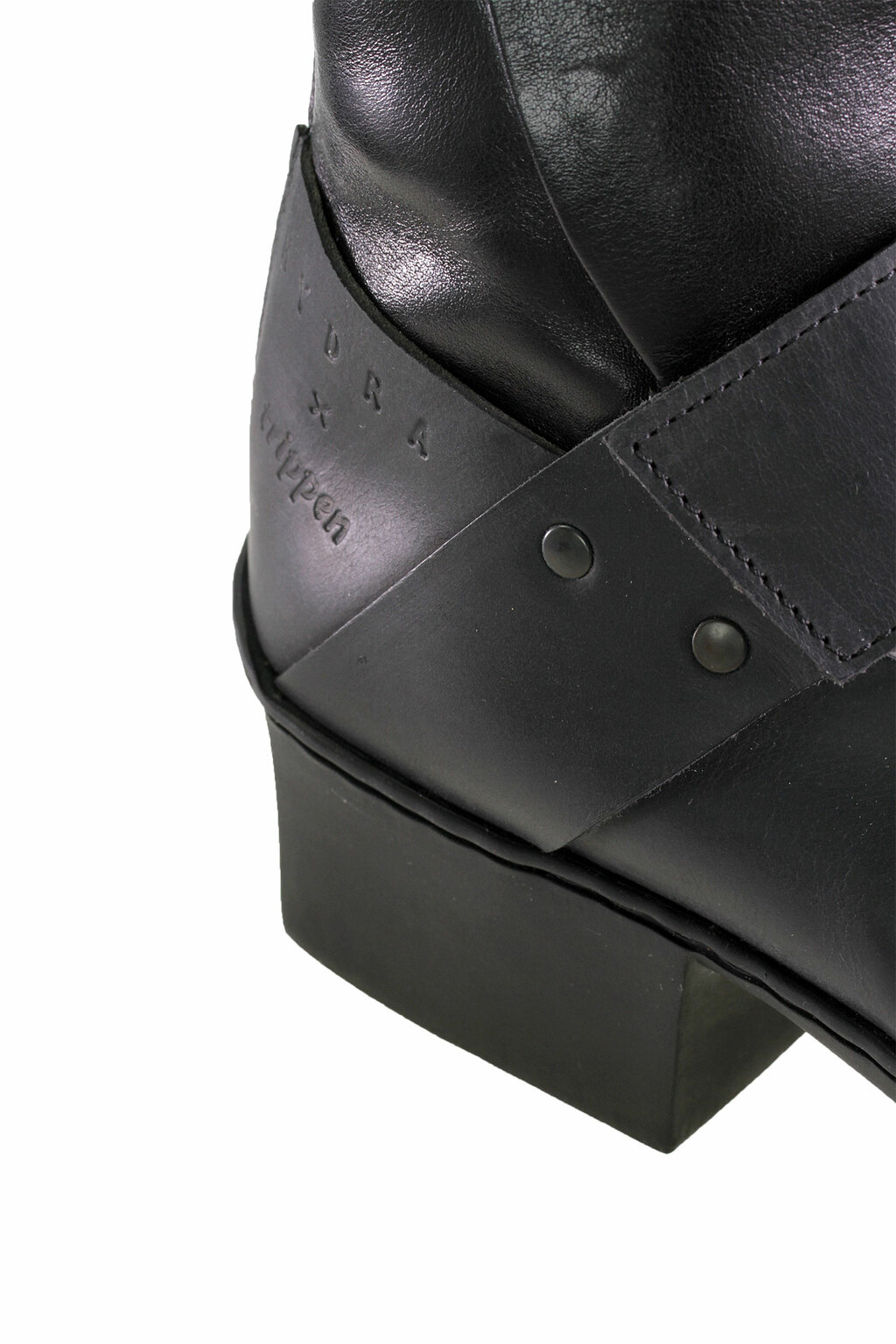 HTR/00K f
600,00 €
Trippen has collaborated with the artist Hydra to create three styles on the "Box" sole. HTR/ 00K is an over-knee boot featuring an inner and outer shoe. The shaft's more robust back section forms an outer shell that surrounds the heel and drops down laterally to the toes. The soft inner boot lies within the protective shell and encloses the foot and leg like a sock. The inner and outer boot sections are connected at the heel by a zip, which provides easy access.
Produced in Germany - Find out more
Choose Size:
La taille de notre collection de boxes est régulière. Si vous êtes entre deux deux tailles, nous vous recommandons la taille la plus petite.
Choose Color: