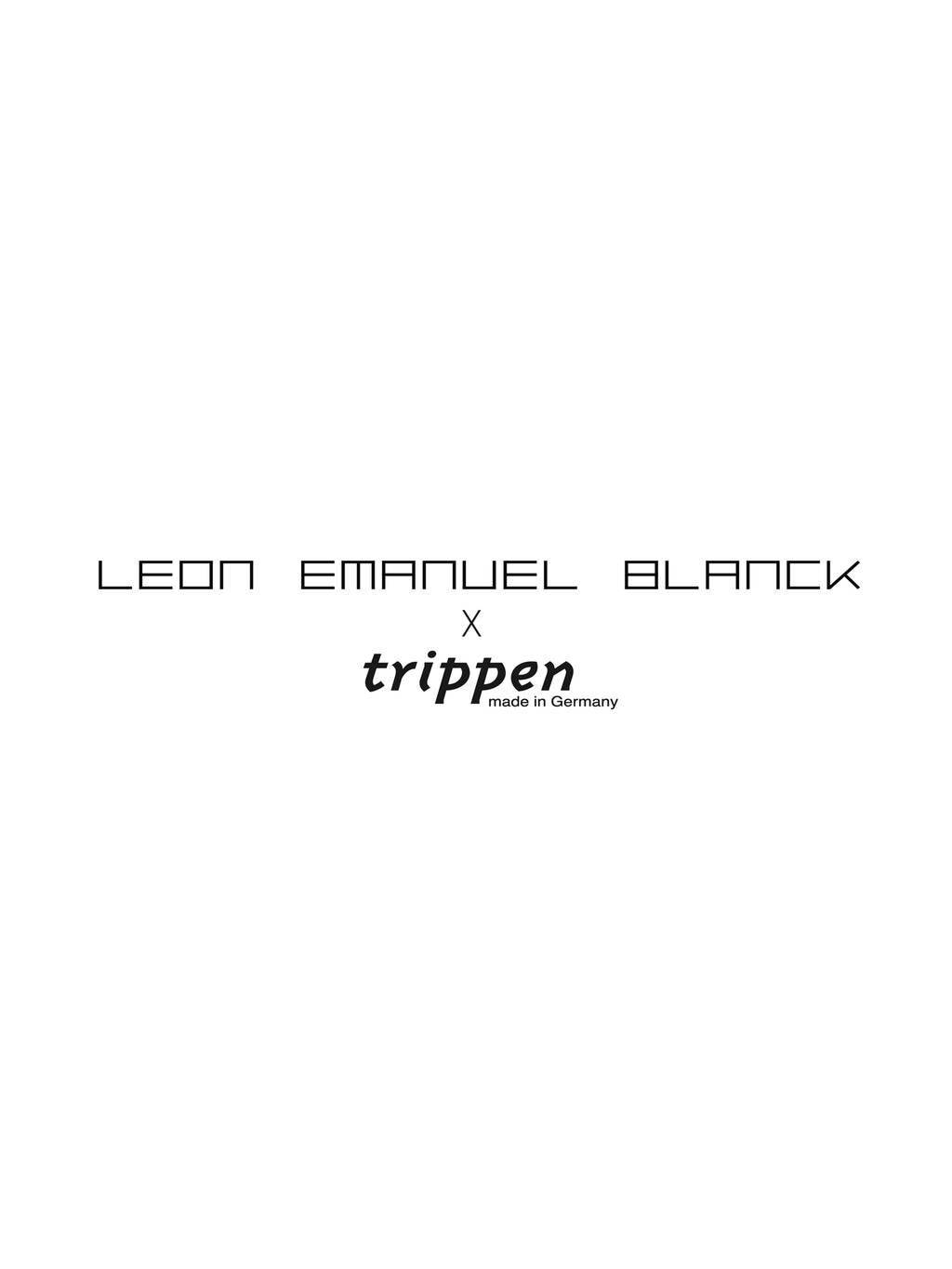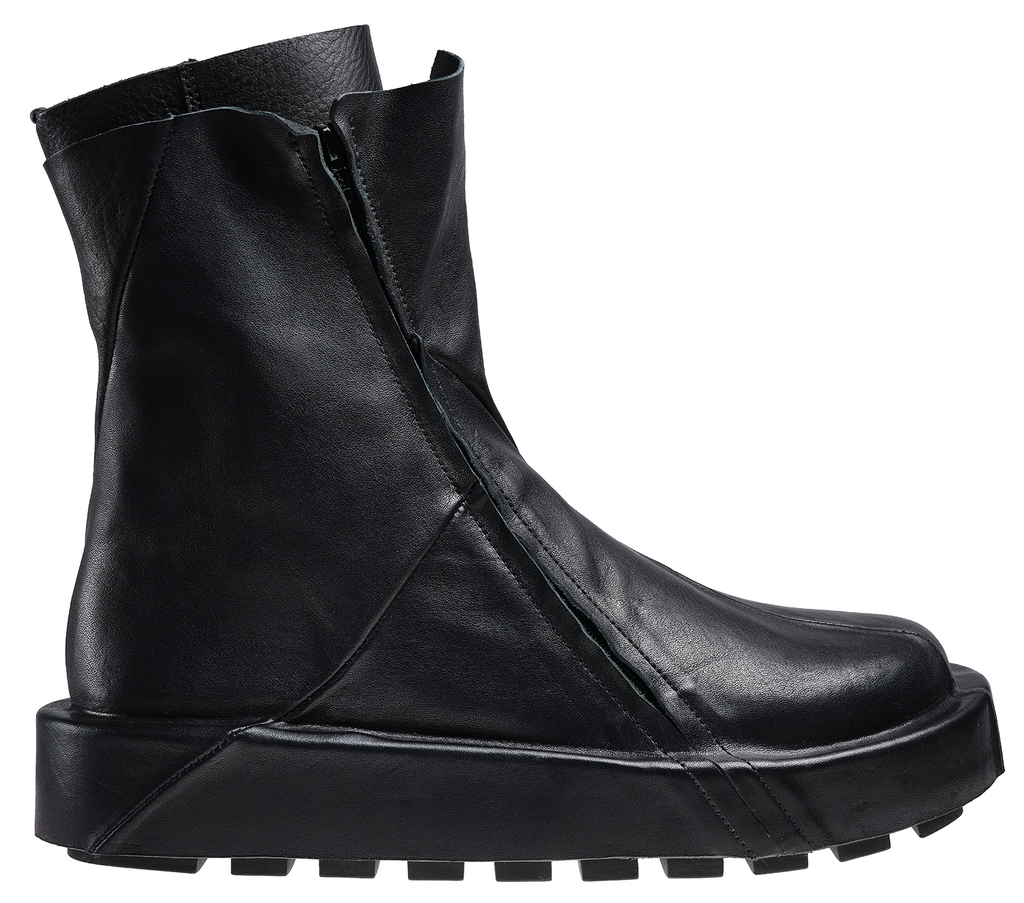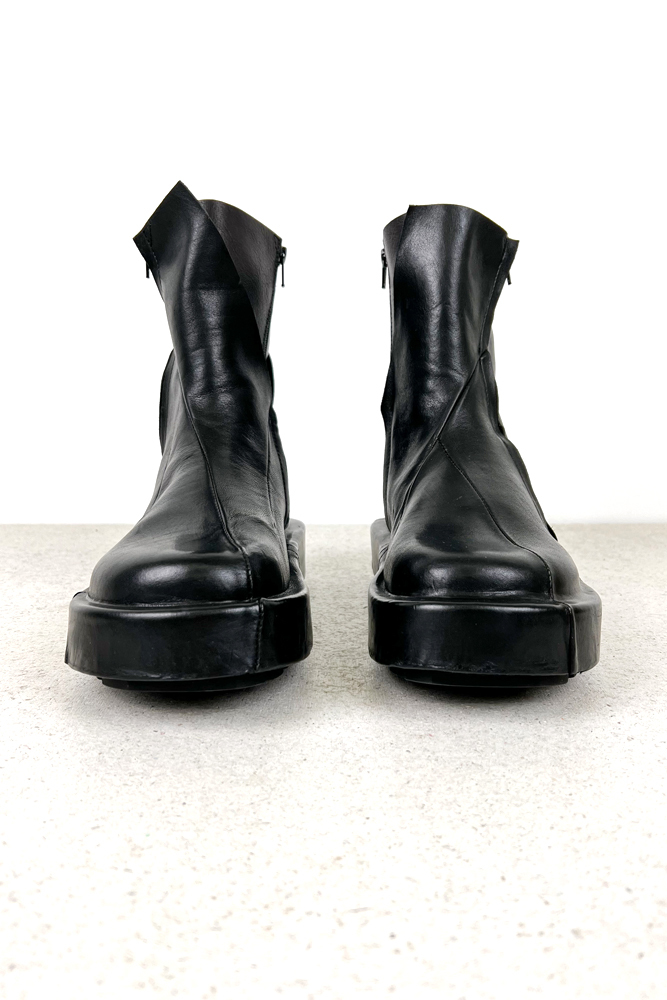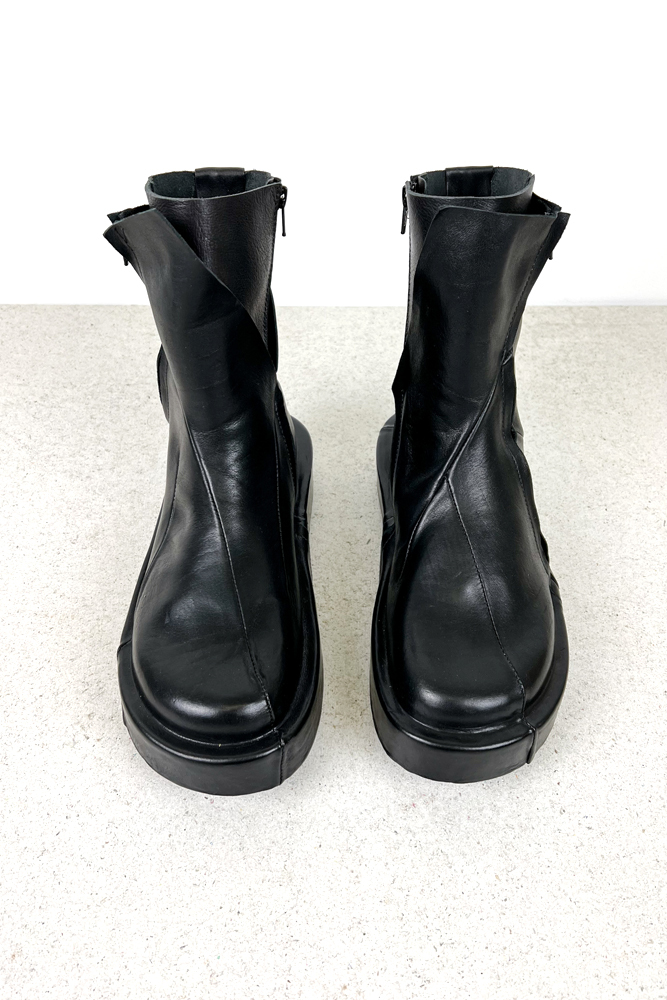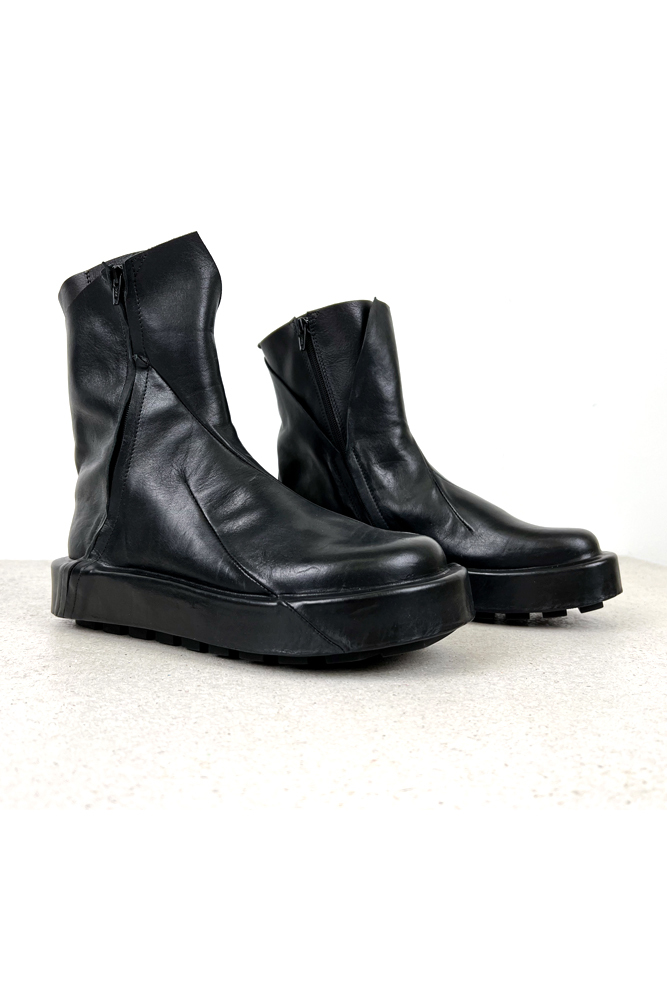 Christo f
634,00 €
Leon Emanuel Blanck designs clothing and objects based on a dialogue between movement, material and form. Together, we took the essential elements of our two brands to create a unique boot that celebrates our individual identities. While the fundamental elements such as the shape of the last and the sole construction are based on the integrity of Trippen's Closed line, the outer layer of the boot is characterized by the movement of Leon's asymmetrical lines, giving the left and right boots their own individual shapes. This outer layer then extends beyond the edge of the sole, giving it the impression of floating above the ground.
Produced in Germany - Find out more
Choose Size:
This model runs a bit bigger than normal. If you are between two sizes, we recommend the smaller size. If necessary, the removable cork footbed can be exchanged against a thinner version for wider feet or orthopedic insoles.
Choose Color: