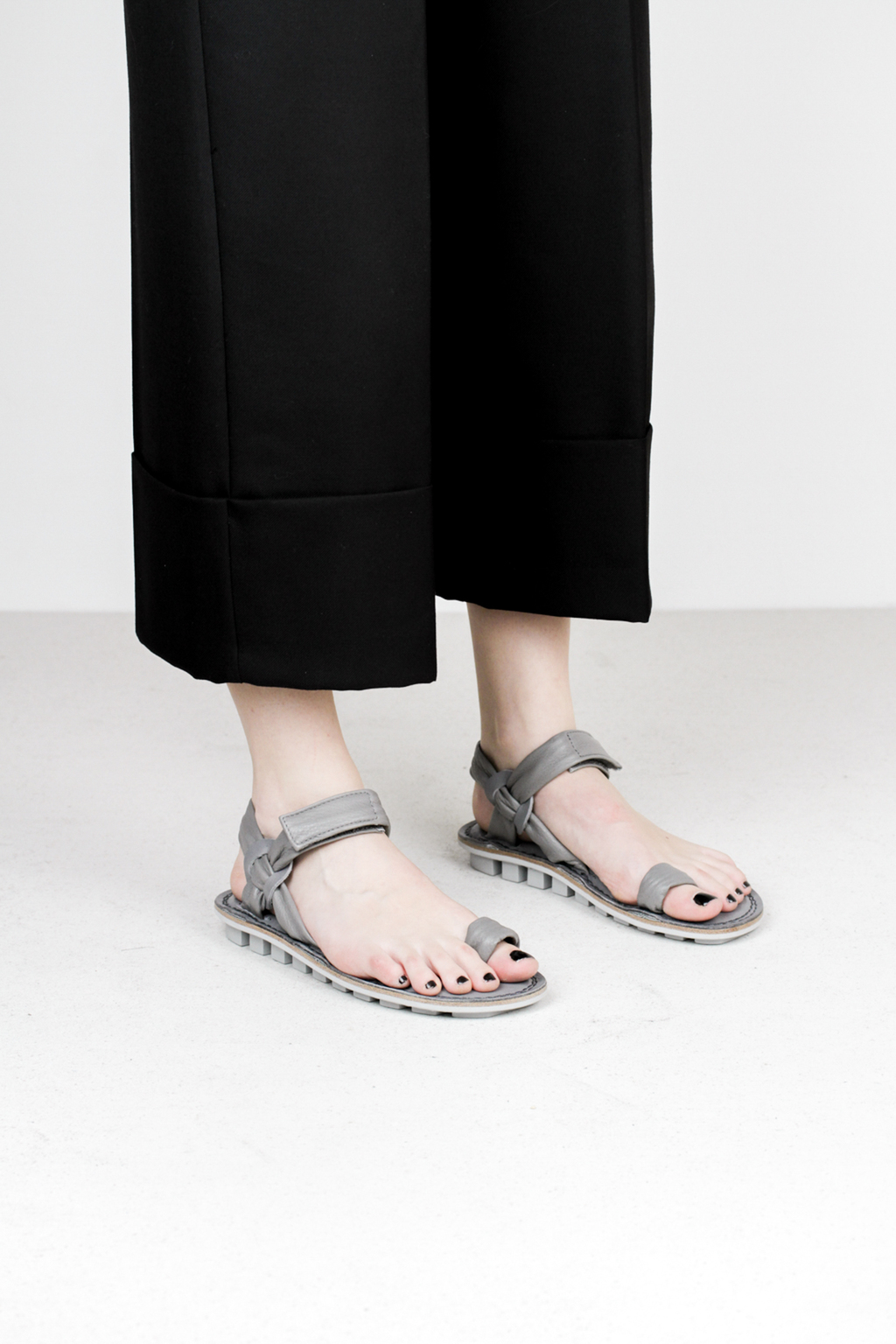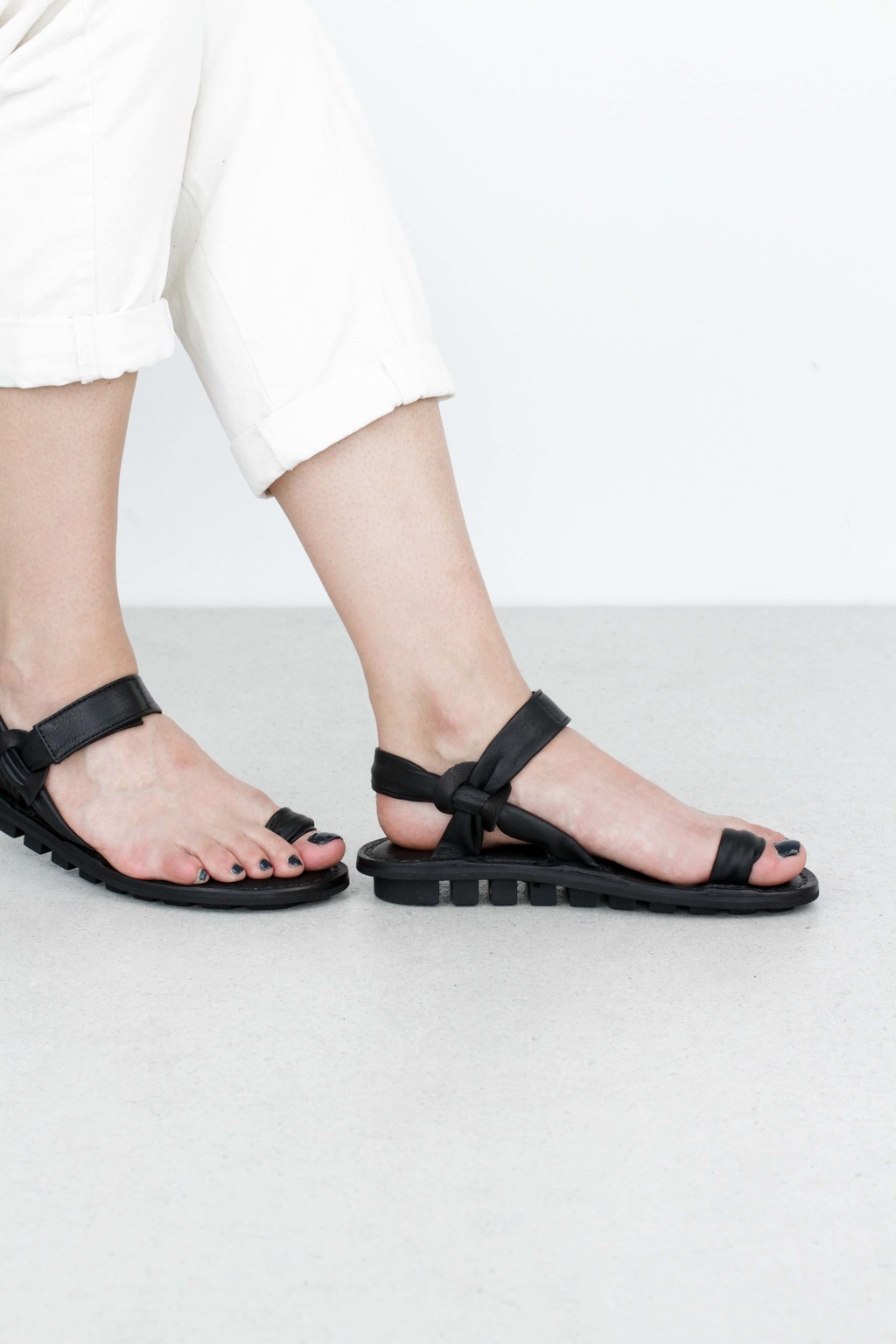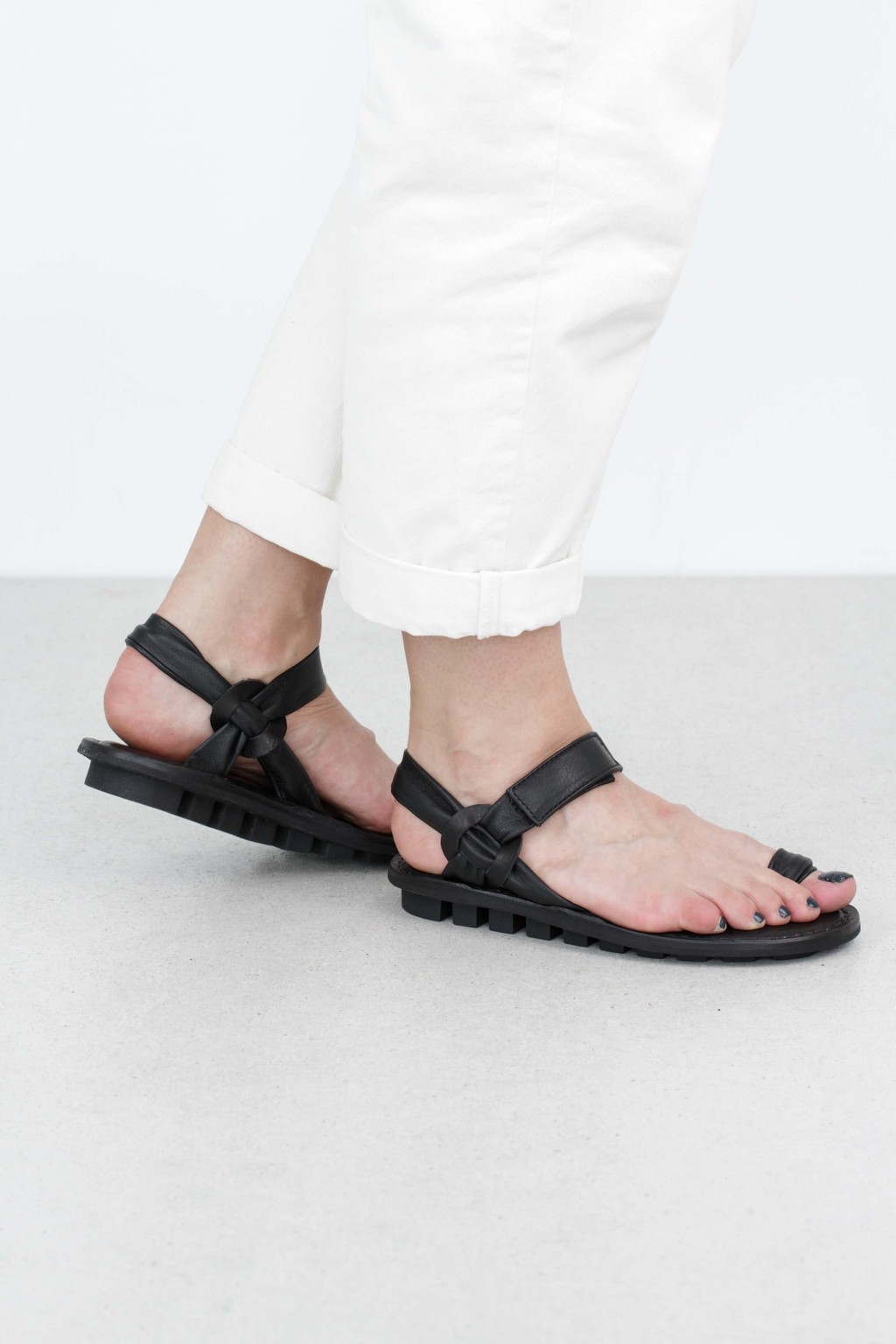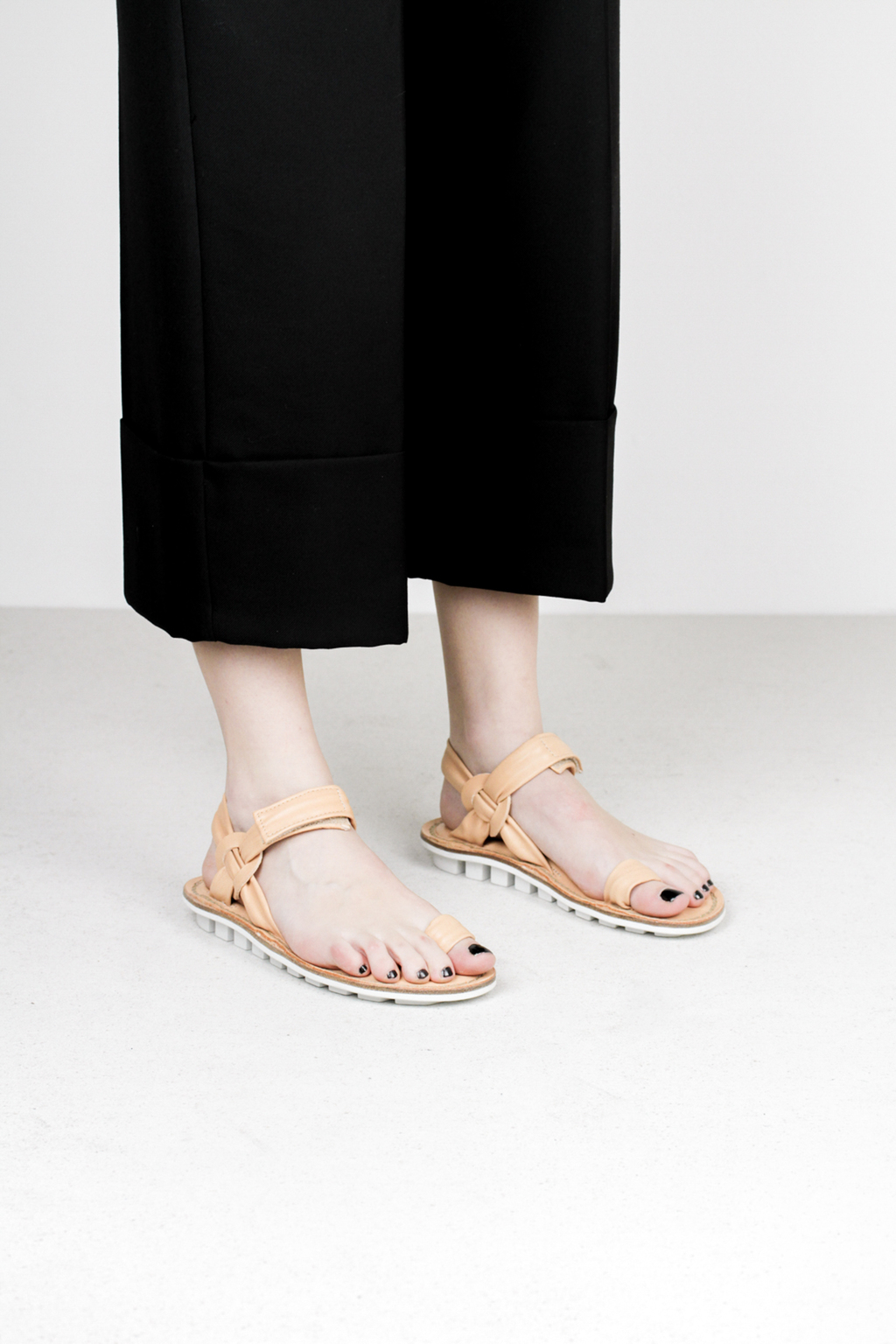 339,50 €
Simple sandal, wide open over the foot, featuring a narrow thong and Velcro strap over the instep, made from the new, soft leather piping known as "tube". The leather piping around the heel and over the instep is affixed laterally on each side with a circular shaft element made from firmer leather. The style's English name, »Pivot«, refers to precisely this linchpin. Also possible in colour combinations.
Produced in Germany - Find out more
Choose Size:
Our Closed sandals run slightly larger than normal. If you are between two sizes, we recommend the smaller size.
Choose Color: