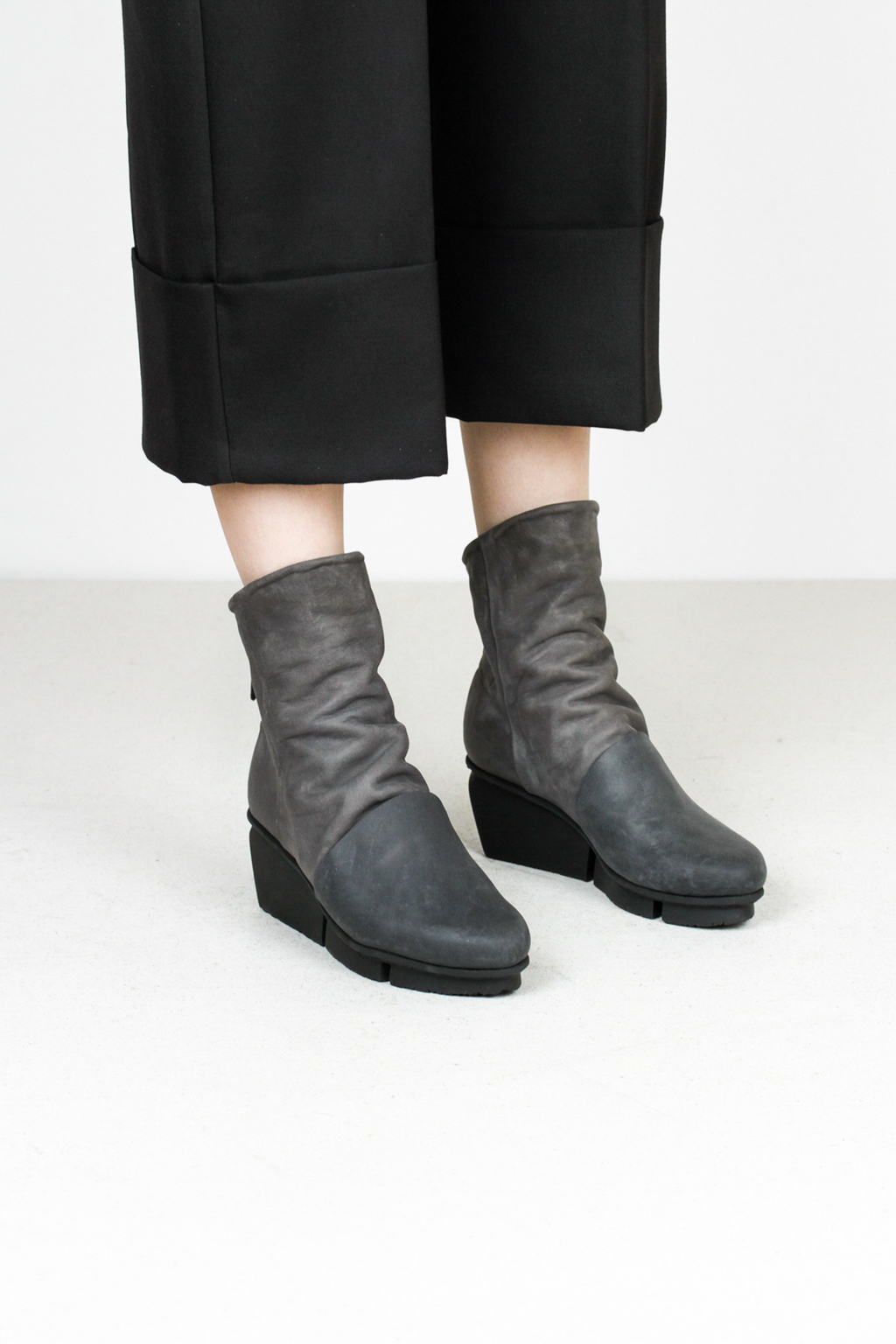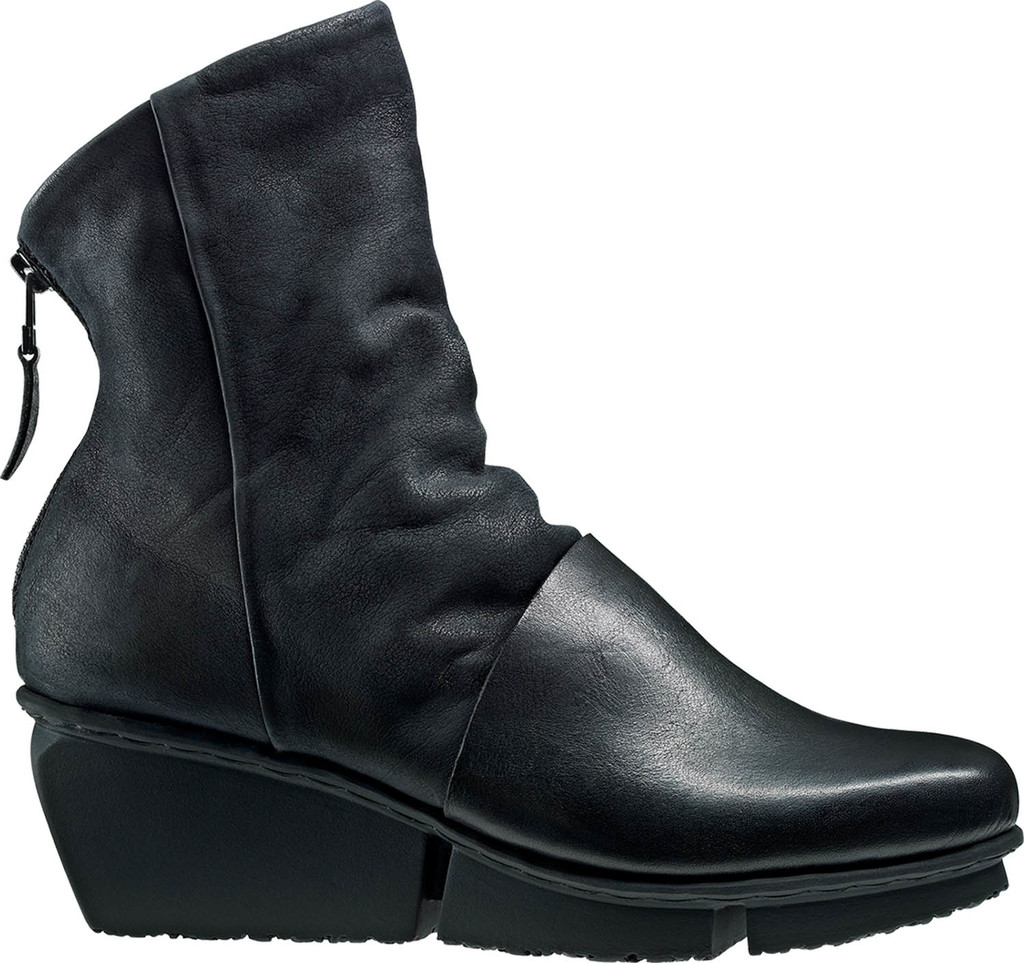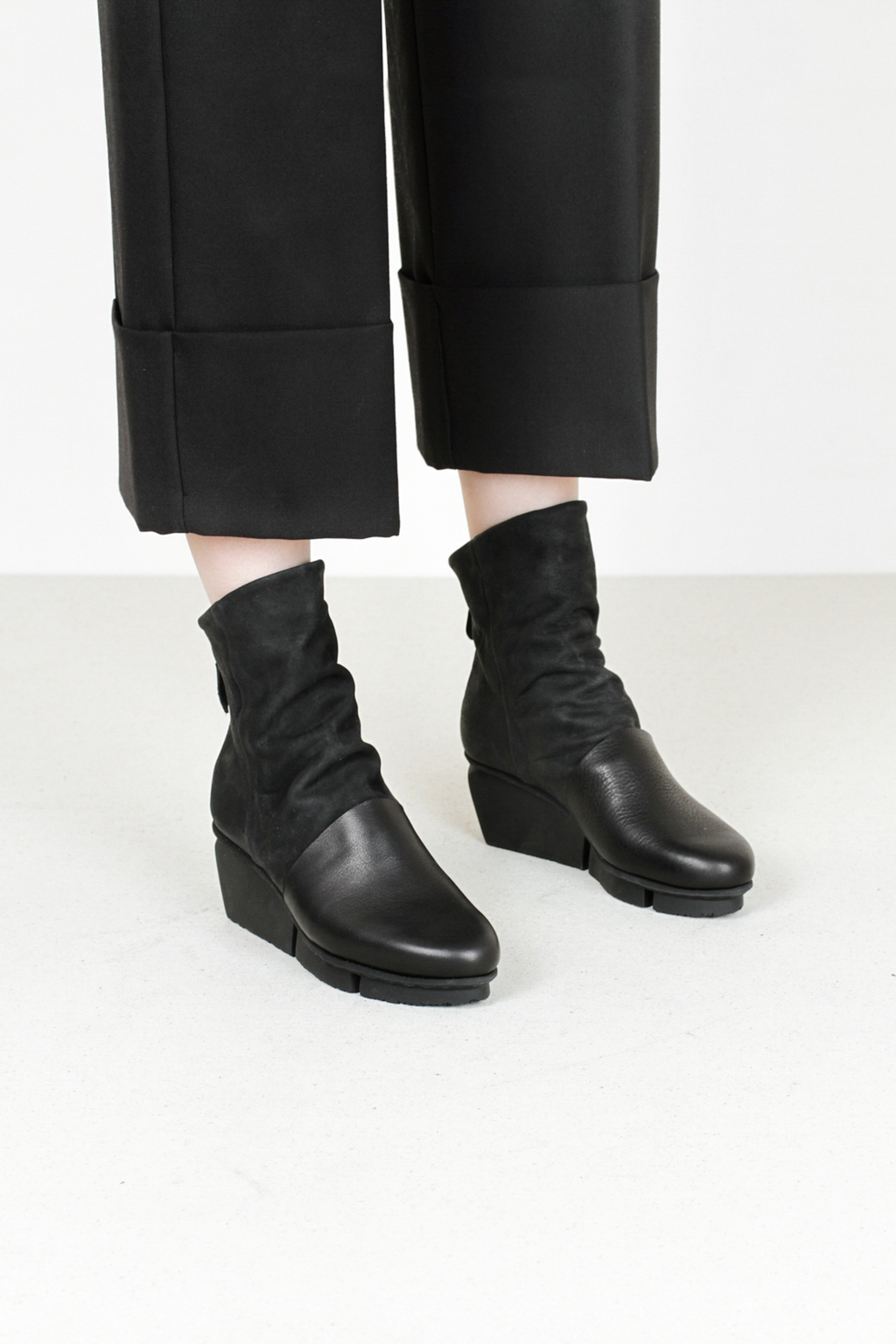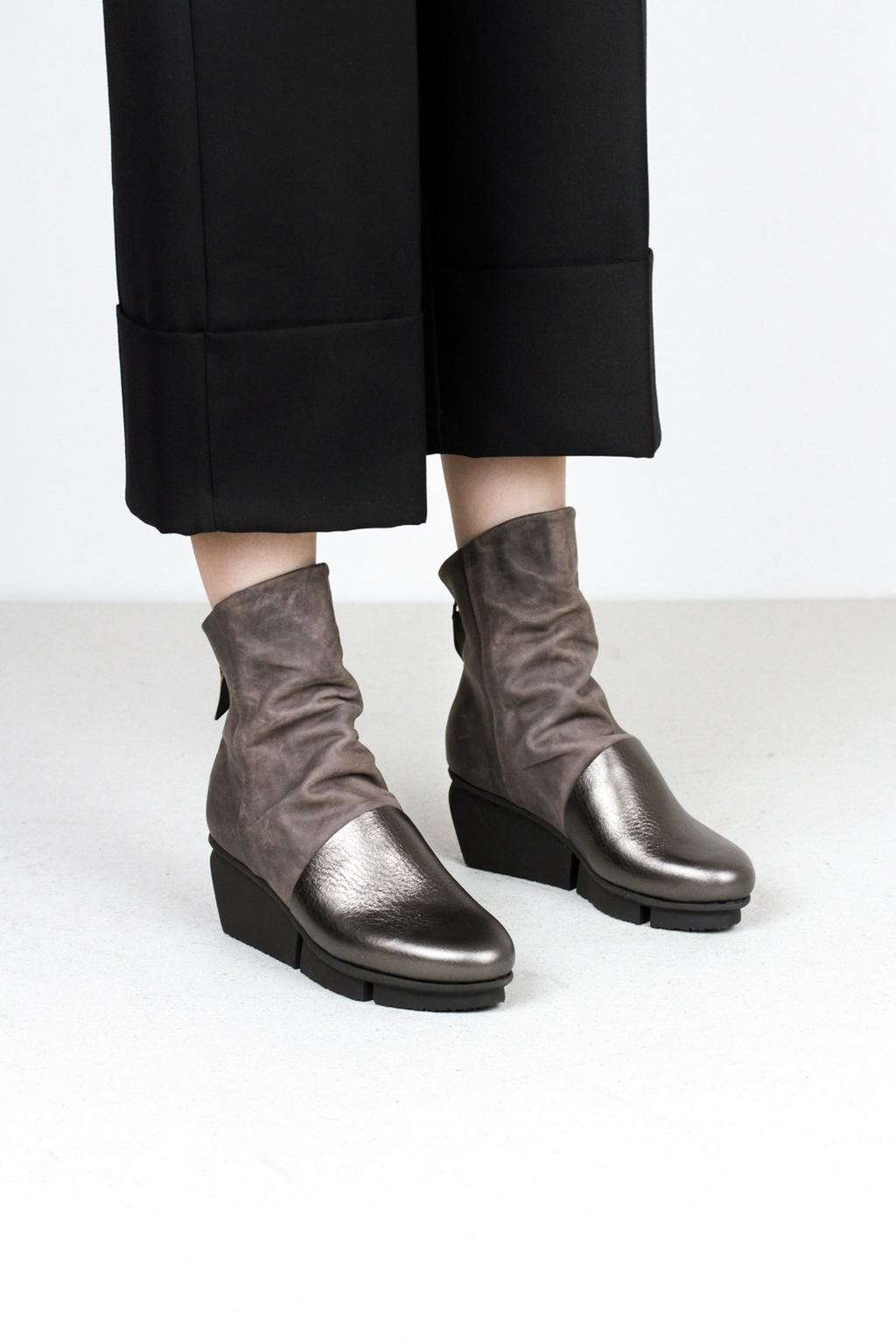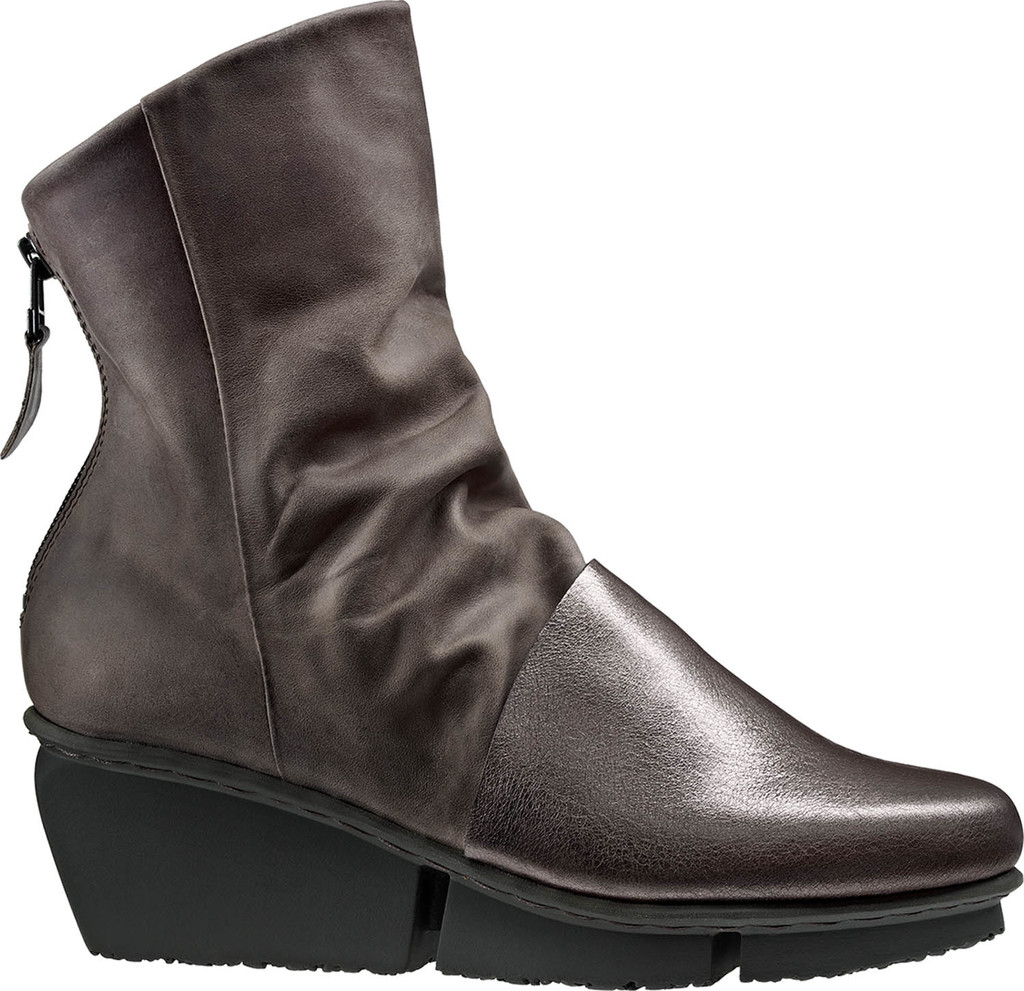 416,50 €
Ankle boot that is made from two different types of leather and features a zip on the heel. The soft leather shaft descends onto the instep in gentle creases while the toe of the boot, made from a stiffer leather, provides support.
Produced in Germany - Find out more
Choose Size:
Our Splitt collection runs true to size.
Choose Color:









For special colour requests click here
Product Information

Leather and Colour:

2nd Leather and Colour:

Sole and Colour:

Size:

Sustainable Skills:
Adhesive free Re Treads Vegetable tanned Vegetable tanned Vegetable tanned The leather working group Vegetable tanned Vegetable tanned The leather working group Vegetable tanned Vegetable tanned

Do you need help?

Call us: +49 30 532 130 56 or

E-mail us: info@trippen.com

( For returns/exchanges or product enquiries, please contact info@trippen.com )