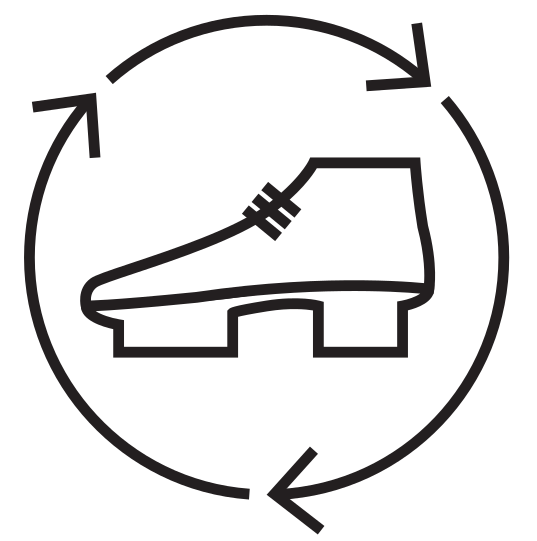 2022
DEC

Collecting worn-out shoes: We are collecting
worn-out trippen shoes at our stores
---
We started collecting worn-out shoes from our customers to achieve a circular economy – where we recycle rubber soles and leather uppers.
---
"With this effort, we want to be closer to a circular philosophy"

– Michael Oehler, CEO
---
Customers are invited to drop off their worn-out shoes in our in-store recycling deposits in Berlin, Cologne and Paris. From there, they'll be returned to our workshop, where our artisans will reuse leather uppers and recycle the rubber into new trippen soles.

If you'd like to send in your worn-out trippen shoes for recycling, please address the package to:
Trippen direkt GmbH
Industriestrasse 8
16792 Zehdenick
Germany