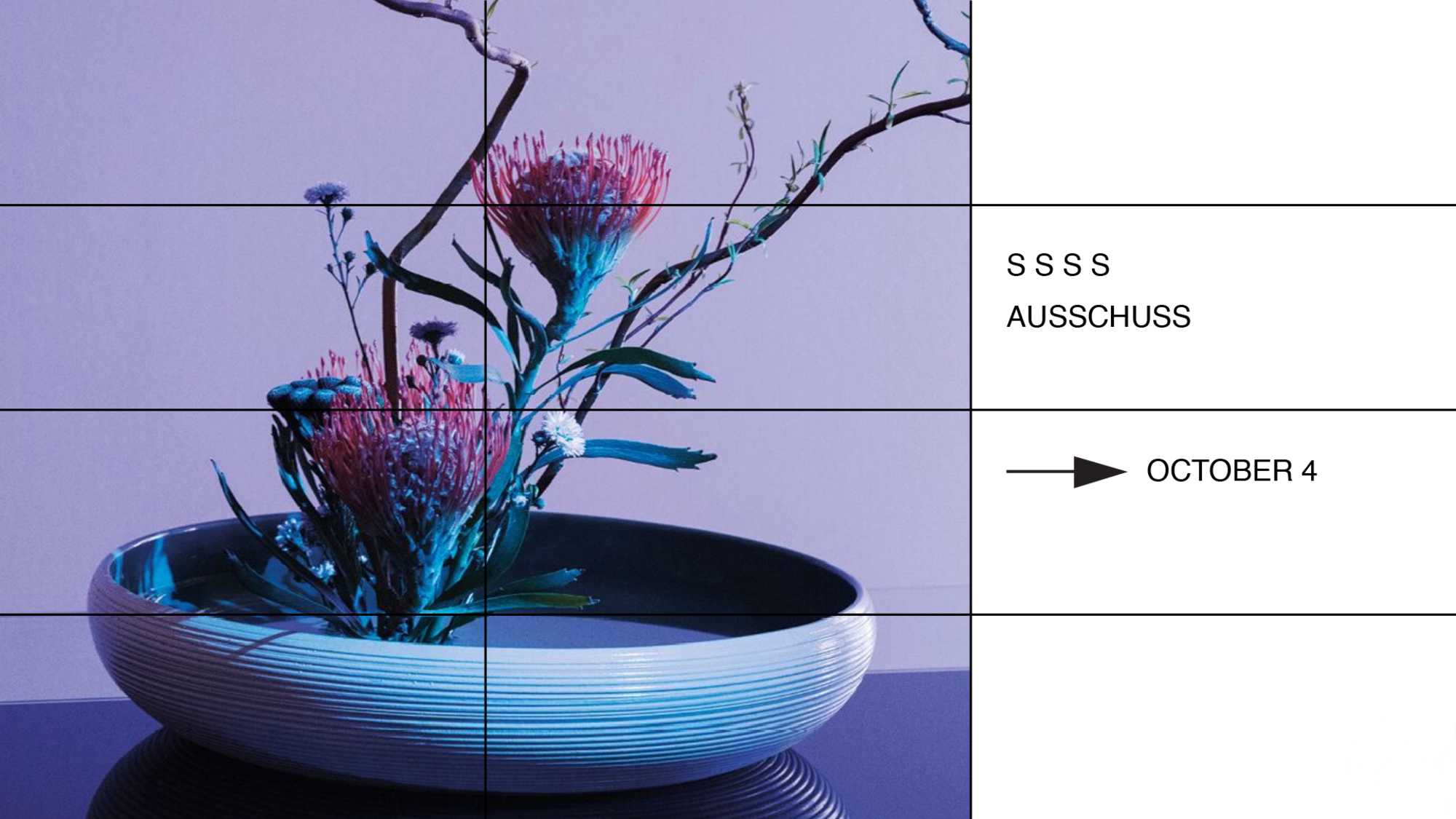 INVITATION S S S S + Ausschuss at Trippen Concept Store P100
INVITATION


S S S S + Ausschuss
at Trippen Concept Store P100

We invite you to the second edition of an event series curated by Jakub Kubica and Oli Schrei Doch (ORDEN) taking place at Trippen Concept Store P100.


Samuel Savenberg / S S S S is a producer and musician working in the wider fields of Electronic Music. He is based in Berne, Switzerland.  It's not that easy to have Savenberg pigeon-holed. While other producers start a new project and use a new monicker with every time they change the bass-line preset, Savenberg is stubborn enough to just release his musical output all under his one helmet, sonically ranging from Broken-Beats infiltrated Industrial-Techno to hauntingly quiet Melody-driven compositions. For Savenberg it's all the same process and he refuses to indicate a hierarchy of sound or performance site. S S S S is able to provide a High-Energy Live set made for the dance floor as he is to compose site-specific for a multi-channel sound system or Dance and Performance pieces.


Friday, 4th October 2019
7 pm

P100 Trippen Concept Store
Potsdamer Strasse 100
10785 Berlin


Artist donation: 5 €


Locally known for his sets at Berghain's Säule and globally valued by names like Off-White and Nike for his musical output, Berlin-based producer and DJ Ausschuss will join the party twice. Before and after S S S S' live performance he will select tracks that might show us what those two artists have in common and what not. The commonalities will probably prevail since both S S S S and Ausschuss released on Milan's Haunter Records which does demand a (un)certain eagerness to experiment and destroy. Come by to find out what this could mean. We will do the same.


We hope to see you there!